A Grand Spanish Adventure
Congratulations to Therapeutic Recreation graduate, Emily McCarthy, on her recent work/travel experience with Scotia Personnel in Spain. During her time as a Youth Recreation Counsellor (6-17 yrs), she planned sports, evening activities, and supervised beach trips across the country (sounds like fun to us!).
Emily stayed in tents and cabins while learning to speak Spanish and making friends from around the world. According to Emily "Words can't describe how much I learned. This experience allowed me to use the skills from my program and made me an overall better person. I'm so happy to be back and able to use the experience in future jobs".
Awesome stuff Emily. We're very proud of you!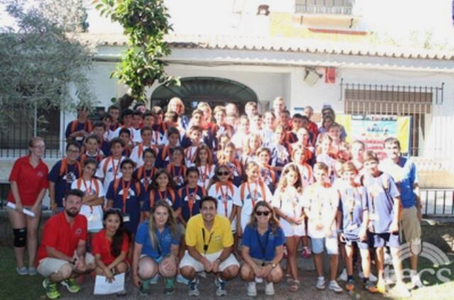 Therapeutic Recreation Graduate, Emily McCarthy, did her work experience with Scotia Personnel in Spain.