Academy Canada Employee elected to NL Construction Association Board
On March 2, 2013, the Newfoundland and Labrador Construction Association, also known as NLCA, held their Annual General Meeting and Conference in St. John's.
At the NLCA conference, Academy Canada employee, James Loder, was re-elected to their Board of Directors for his second term, and had the honor of being appointed as Chairperson of the Education and Training Committee.
NLCA is an incorporated not-for-profit association representing contractors, builders, and suppliers primarily engaged in the construction industry throughout the province.
Since its founding in 1968, NLCA has been recognized by government, the architectural and engineering professions, and the public as the construction industry's provincial representative.
Construction is Newfoundland and Labrador's economic mainstay. One out of every eight dollars is spent on construction, and one out of every 12 jobs is either in construction or related supply industries.
Although Newfoundland and Labrador's construction industry is among the province's top three employers, it is mainly composed of small firms. Most contractors average about 20 employees out of a total construction labour force from 15,000 to 20,000 employees. The NLCA has the mission of representing these firms, their employees and the industry in general.
Congratulations to James on his re-election to this prestigious group.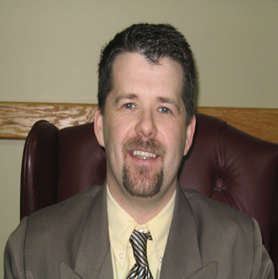 Academy Canada Marketing Director, James Loder, is re-appointed as NLCA's Chairperson of the Education and Training Committee.