Harding Road Campus Cooks prepare meals during Canadian Culinary Federation "Annual Ball"
Canadian Culinary Federation held their annual Ball on January 15, 2011. Harding Road Campus cooking students, Josh Kane, Dawn Crocker, Elaine Kelloway, and Troy Sparkes helped prepare and plate the food.
This event was held at the Sheraton with over a hundred guests from different aspects of the community including chefs, critics, government officials, television and radio personalities, and the general public.
Our students were given an excellent opportunity to gain knowledge about meals preparation during large events, presentation techniques, and proper portion sizes.
Awards are given every years to exceptional cooking students showing genuine interest in the culinary field and also show great potential.
Elaine Kelloway was awarded this year's exceptional student award for Academy Canada.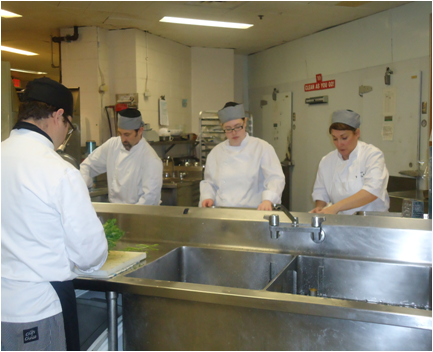 Harding Road Campus Cooking students prepare dishes for the Annual Ball.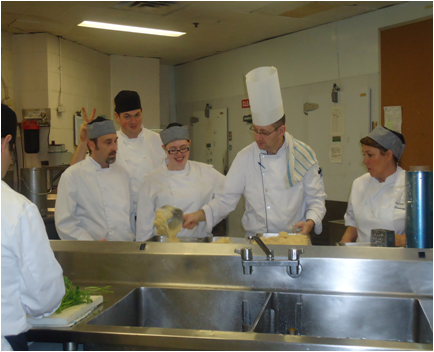 Our aspiring chefs preparing mash potatoes.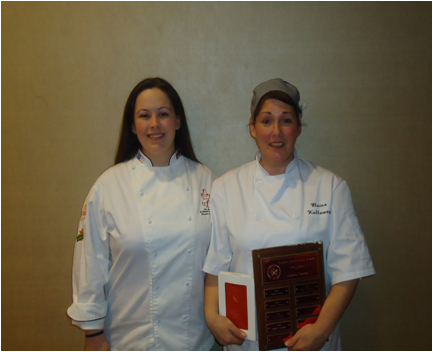 Elaine Kelloway receives the "Exceptional Student" award for Academy Canada.