Therapeutic Recreation Student Wins Recreation NL Scholarship
Academy Canada are pleased to announce that our international Therapeutic Recreation student from Nigeria, Omobosola Lasisi, is a Recreation NL Scholarship winner.
Swimming, skating, canoeing, yoga… there are so many benefits to staying active.
Meet Omobosola Lasisi and Michelle Perry – two local women who are set to become leaders in recreation.
To listen to "St. John's Morning Show Interview" about Omobolosa Lasisi's receiving the Recreation NL Scholarship, please visit the link called Recreation NL Winners.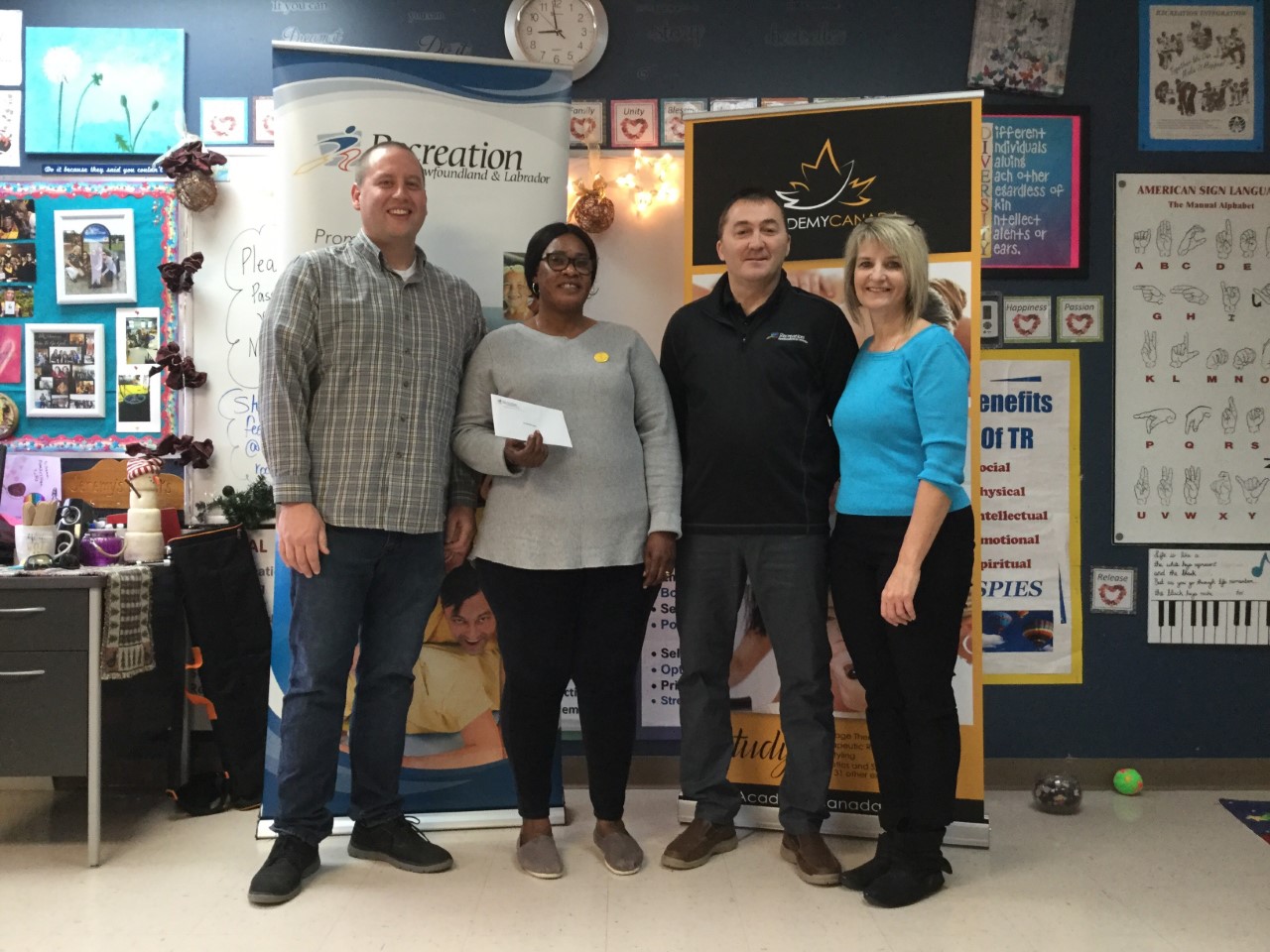 Therapeutic Recreation Student, Omobolosa Lasisi, receives her scholarship from Recreation NL.