Duration:
88 weeks. Click
here
for specific start dates.
Faculty:
 Health & Personal Care
Certification:
Diploma of Health and Human Sciences
Entrance Requirements:
Please click
here
Program Description
The Massage Therapy program, developed by Medix School in Ontario, will prepare graduates to work in one of the fastest growing health professions in Canada. This field has been growing rapidly as a result of a healthcare system that promotes individual well-being. In addition, there is an increasing trend for practitioners to see massage therapy as an important rehabilitation tool for clients. This training takes place over 8 blocks with considerable hands-on practice under faculty supervision.
The profession of massage therapy is regulated within the province of Newfoundland and Labrador. In order to practice as a Massage Therapist in the province, one must successfully complete the College of Massage Therapists of Newfoundland and Labrador (CMTNL) certification examination. Graduates of Academy Canada's Massage Therapy diploma program are eligible to write the CMTNL certification examination.
The purpose of the CMTNL is to set and enforce standards respecting massage therapy in the public interest. The CMTNL establishes standards for massage therapy practice and administers examinations to ensure that entry level competency standards are met.
Upon successful completion of Academy Canada's massage therapy program, graduates can take the next step with the CMTNL certification examination. This third party examination is at the expense of the student. Please refer to the CMTNL website for exam details and links.
Please note that due to the nature of this career, employees are required to tolerate regular physical activity during the course of their work day. If you have any medical concerns, please contact your admissions officer to ensure you are aware of the requirements of the occupation and to determine if you are eligible for accommodations in this program.
Program Courses
Anatomy and Physiology I
Massage Theory and Techniques
Regional Anatomy I
Pathology I
Regional Anatomy II
Palpation
Orthopedic Assessments
Treatments I
Human Relations/Professional Development
Treatments II
AP II – Neurology I
Treatments III
AP III – Neurology II
Pathology III
AP VI – Renal System and Pathology
Pathology IV
AP V – Respiratory, Cardiac, Immune System
Kinesiology and Remedial Exercise I
AP VII – Endocrine, Reproductive System and Pathology
Kinesiology and Remedial Exercise II
AP IV – Gastrointestinal System and Pathology, Nutrition
Health and Safety
Law and Ethics
Pathology II
Treatments VI and Hydrotherapy
Treatments IV
Treatments V
OSCE Preparation/Case Studies
Business and Research Methods
Standard First Aid
Student Clinic
WHMIS
Employment Opportunities
Upon successful completion of the Massage Therapy program, graduates may choose to practice in a variety of settings. Many will become self-employed, while others may work in massage clinics, chiropractors or doctors' offices, spas, health clubs, nursing homes, hospitals, etc. This profession can be highly flexible affording individuals the opportunity to choose work schedules that best suits their needs.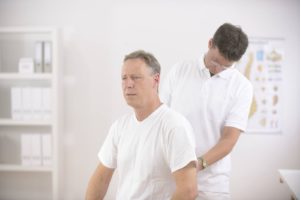 Academy Canada's Massage Therapy program provides hands-on training for students to become leaders in one of the fastest growing health profession. Students will develop the knowledge and skills necessary to conduct a patient assessment, create treatment plans, deliver safe and effective treatment, and evaluate the outcome.
Massage Addict Tuition Reimbursement Program – Academy Canada
Attention Academy Canada graduates – we can help you pay off student loans faster and get your career off to a great start! The Massage Addict Tuition Reimbursement Program offers $5,000 in tuition reimbursement in addition to a position practicing in a Massage Addict Clinic. Click here to learn more.
Posted November 5, 2023 Academy Canada are pleased to announce that we won the Newfoundland and Labrador Construction Association's (NLCA) "Professional Service Award of Excellence". These awards were given during the NLCA's…
Read More