Explore our diverse selection of 35 career-focused programs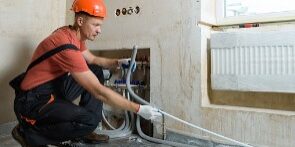 Do you want an exciting in-demand career installing, repairing, and maintaining pipes, fixtures, and other plumbing equipment?
Academy Canada's Plumber program will give you the skills and training careers in the plumbing and domestic heating industry.

Campus Status
Academy Canada is open for students and staff.
Academy Canada is keeping a close eye on the rising cases of COVID-19 in the province. We ask that students keep a close eye on their student e-mail accounts as that is where any updates to class and exam scheduling will be shared. For any specific questions or concerns, please contact your Senior Campus Administration. The safety and wellness of our college community is our highest priority and we must all do our part to create a healthy learning and working environment. We thank you for your cooperation.
Face Mask Guidelines – November 8, 2021
As of December 17, 2021, all staff, service providers and guests must be fully vaccinated against COVID-19 to access any Academy Canada facilities, as per government regulations. Effective October 25, 2021, proof of vaccination was required for clients of Hairstyling and Esthetics and Spa Management clinics. Vaccination status will only be verified by way of the Electronic QR Code using NLVaxPass, a PDF copy of the QR code, or the After Care and Immunization Record. If an individual covered under the vaccination policy is not able to provide proof of full vaccination, they will not be permitted to enter the premises.
Students are not required to be vaccinated to attend classes, however Academy Canada does encourage all individuals who are for the COVID-19 vaccine to make an appointment. Information about COVID-19 vaccines can be found here: https://www.gov.nl.ca/covid-19/vaccine/gettheshot/. Students are also reminded that work term hosts and employers may have mandatory vaccination requirements in place.
All students, staff and visitors must continue to wear a mask that covers the nose and mouth to enter Academy Canada campuses. Individuals seated in classrooms may remove their mask, provided physical distancing of two meters can be achieved between individuals. Administrative staff may remove their mask when seated in offices provided two meters of physical distancing can be achieved between individuals. All students, staff and visitors on campus must wear a mask while moving around classrooms and in any shared spaces such as hallways and wash rooms.
All other COVID-19 policies remain in place until further notice.
We ask all staff, students, and visitors to continue to refrain from coming to campus when sick, and to wash or sanitize your hands frequently. We must all do our part to create a safe learning and working environment.
Please contact Senior Campus Administration if you have any questions about Academy Canada's COVID-19 policies and procedures.
Careers That Work.

We Can Help.
Academy Canada is Newfoundland and Labrador's largest independent career college.  For more than thirty years, we have been offering 35 amazing one and two year Diploma programs from campuses in St. John's and Corner Brook. We also deliver Adult Basic Education at 13 Learning Centres across the province. Give us a call, we'd love to help you get your career started today!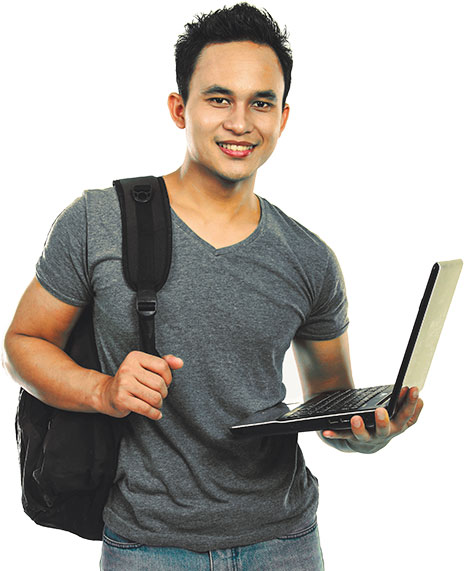 Are you thinking about a career in graphic design? According to Multimedia Graphic Design instructor, Kyle McDavid, the sky is the limit. If you're a technical minded, creative, and tech-savvy person with…
Read More