Find the Right Job for You!
Internal Job Postings
Early Childhood Educator(s) – Creative Beginnings Child Care Centre
Posted September 2, 2020
Creative Beginnings Child Care Centre in Corner Brook is seeking applications for Early Childhood Educator(s). A licensed centre, located on Montgomerie Street, the Centre has been offering quality child care for children between the ages of 3-12 years old for over 25 years.
We are looking for individuals who are energetic, warm, and have positive attitudes to join our team of Early Childhood Educators in part-time positions.
Applicants must hold:
A minimum of Level I certification
A clear Certificate of Conduct
A valid First Aid certificate
The successful applicant should also possess:
The ability to communicate effectively and professionally with children, staff and parents
A commitment to working in a team environment and also the ability to work independently
A strong initiative
Excellent organizational skills
Experience and a knowledge of the regulations surrounding child care services would be an asset.
For more information, please contact:
Chantel McNeil
Administrator Email: creativebeginnings@academycanada.com
Phone: 637-2121
---
Adult Basic Education Teacher – Conception Bay South ABE Learning Centre
Posted August 25, 2020
Academy Canada is one of Atlantic Canada's strongest and fastest growing Career Colleges. With an annual enrollment of 1,200 students, 14 locations across Newfoundland/Labrador and 35 exciting career programs, we offer amazing opportunities for talented professionals.
Applications are now being accepted for an Adult Basic Education Teacher in Conception Bay South to commence in September 2020.
The successful applicant must hold a Bachelor of Education degree and have at least 6 courses in English, Math and/or Science. University transcripts must be submitted (electronic copies are acceptable).
Other desired qualifications include:
Strong written and oral skills
Outstanding interpersonal skills
Ability to organize work, set priorities, and meet set deadlines
Strong computer skills
Evidence of differentiated instruction and promoting an inclusive environment
Only those selected for an interview will be contacted. A resume, cover letter, university transcripts, certifications, references and other credentials should be send via email or fax to:
Jackie White
Business Development Manager
E-Mail: jwhite@academycanada.com
Fax: 709-637-2139
---
Other Graduate Job Postings
Mount Pearl Electrolysis Clinic – Esthetician
Posted October 19, 2020
Mount Pearl Electrolysis Clinic is excited to be celebrating 25 years of excellence in providing the Electrolysis service.
We are also excited to see our clinic grow and we are hiring!
You could be the one to join our team!
Applicants must be have an Electrolysis Diploma from a recognized program and have experience working in the Electrolysis field.
Esthetician Responsibilities
Greeting and registering the clients
Conducting consultations and complete case history charts for new clients
Performing electrolysis treatments
Keeping accurate records of treatments
Following hygiene procedures for pre-treatment and post-treatment
Adhering to sterilization equipment procedures
Answering client phone calls and email
Posting every treatment transaction and rescheduling clients
Doing laundry duties
Keeping a clean and sanitized clinic and treatment room
If you are wanting to join our team, please forward your resume to mtpearlelectrolysisclinic@nfld.net, attention Cathy George.
Three references are required.
---
Kenmount Road Animal Hospital – Groomer
Posted October 7, 2020
Are you an experienced Groomer looking to expand your portfolio in a dynamic and energetic working environment?
We have an exciting opportunity for an established, independent and enthusiastic Groomer in our pet care centre.
Kenmount Road Animal Hospital has a bright, clean and purpose built grooming suite available for the right grooming superstar.
If interested please send a cover letter, resume and portfolio to heather@kenmountroadanimalhospital.com.
No phone calls or Facebook applications please.
---
Terra Nova Veterinary Clinic – Assistant/Receptionist
Posted October 6, 2020
Terra Nova Veterinary Clinic are accepting applications for an Assistant/Receptionist.
On the job training is available. Experience is an asset.
The successful applicant should be a dependable worker, able to work independently as well as part of a team.
Enjoy working with animals as well as the public.
Interested persons should email their resumes to: info@terranovavet.ca.
No in person or telephone inquires please.
---
Wade Abbott Dentistry – Dental Sterilization Technician
Posted October 6, 2020
Immediate opening for a Dental Sterilization Technician. Come join our great team today.
We are located in Mount Pearl in a beautiful clinic that is fully digitized along with has modern equipment and technology. We strive in providing customer excellence with a team that is supportive, respectful, honest and inclusive.
The following is a list of tasks that are performed
Processing non sterilized dental instruments (scrubbing, washing, wrapping and sterilizing)
Autoclave maintenance and testing
Storing and labelling sterilized instruments
Disinfecting and sterilizing personal protective equipment
Light housekeeping & laundry duties
Applicants should be either a level I Dental Assistant or a Medical Device Reprocessing program graduate.
Employees must be available for evening shifts during the week, we are not open on Saturdays and Sundays.
Only candidates that are qualified will be contacted.
We are an equal opportunity employer.
We celebrate diversity and are committed to creating an inclusive environment for all employees.
Please contact Chad Decker at chad@peoplestuffnl.ca to apply.
---
Logistec Stevedoring Inc. (Port of Corner Brook) – Career Opportunities
Posted February 20, 2020
Logistec Stevedoring (Port of Corner Brook) are now accepting resumes for the following positions:
Equipment Operator
Mechanic
Operations Manager
Superintendent
Clerk
For more information or to apply, please visit the Port of Corner Brook website's "Employment Opportunities with Logistec Stevedoring Inc. at Port of Corner Brook" page at http://www.cornerbrookport.com/employment-opportunities-with-logistec-stevedoring-inc-at-port-of-corner-brook/.
---
Western Health – Sterile Supply Technicians (Temporary, Call In)
Posted February 7, 2020
Western Health are now hiring Sterile Supply Technicians for their following locations:
These are excellent career opportunities for Medical Device Reprocessing graduates. Check them out!!!
---
Momentum Home Support – Developmental Support Worker
Posted October 4, 2019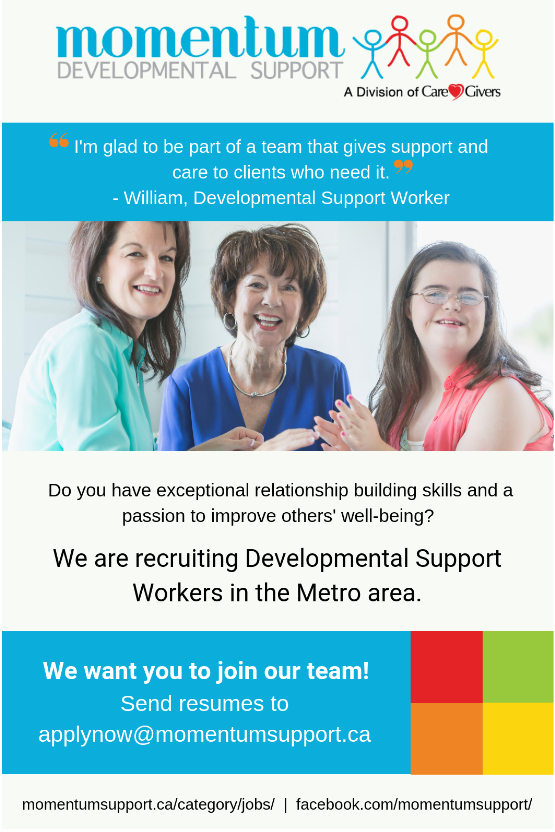 ---
Come Home To A Career In Atlantic Canada
Posted September 9, 2019
Are you graduating soon or a recent graduate? If so, Steele Auto Group is hiring and providing incentives!
Through their "Come Home" campaign, Steele Auto Group will contribute up to $7,500 relocation assistance for those individuals relocating from outside Atlantic Canada and up to $2,500 for those relocating to Atlantic Canada!
https://www.steeleauto.com/comehome
To learn more about Steele Auto Group's come home relocation assistance package, contact comehome@steeleauto.com.
For more information on the open positions, visit https://www.steeleauto.com/about-us/careers.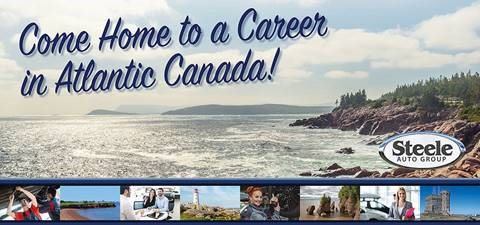 ---
Puglisevich – Wednesday Walk In
Posted August 14, 2019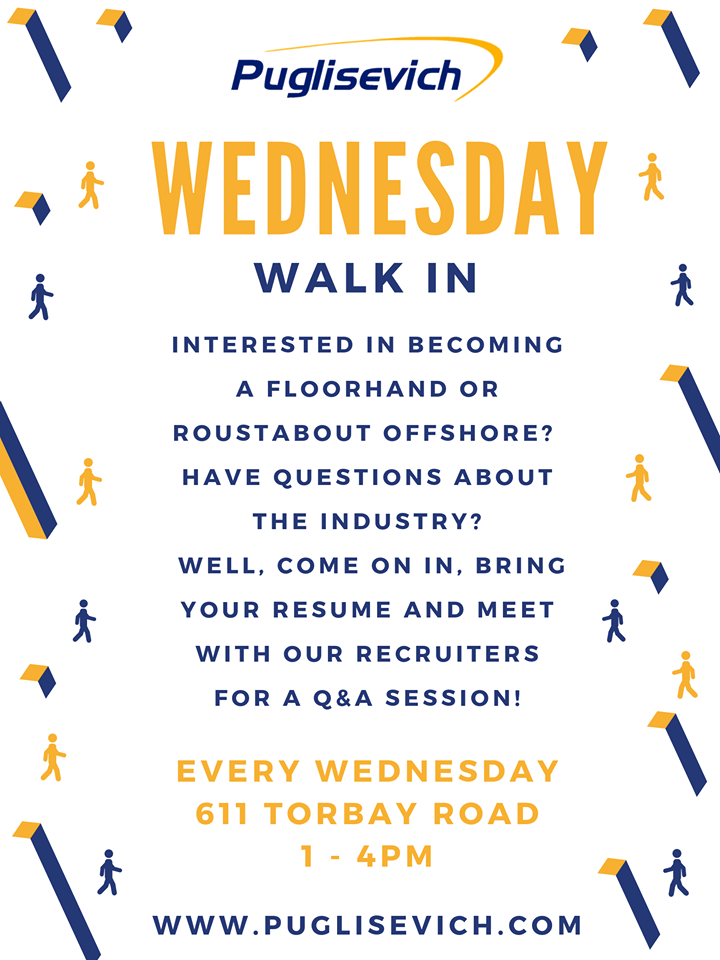 ---
Beaver Brook Antimony – Career Opportunities
Posted January 30, 2019
Beaver Brook Antimony are expanding their operations.
To help with their expansion, they are now recruiting applicants from skilled tradespeople to administrative professionals.
For more information about their career opportunities, please view the flyer below.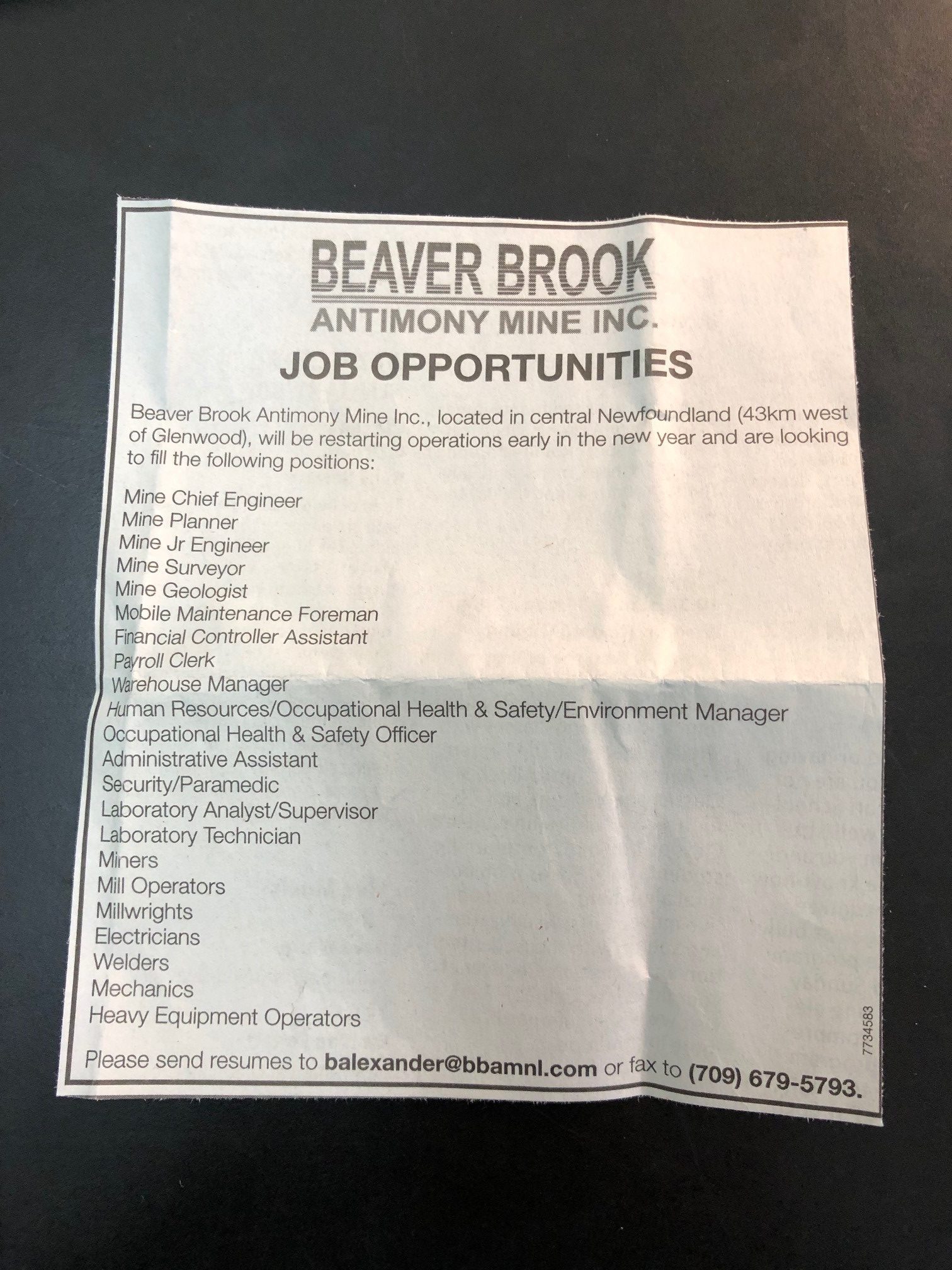 ---
ATTENTION – All female trades graduates
Please make sure you contact the Office to Advance Women Apprentices.
This office is dedicated to ensuring that employment opportunities are available for female apprentices.
Please visit their website: http://www.womenapprentices.ca/ or contact Mary Ford, Job Recruitment Coach at 757-5434, extension 238.
---
Government of Newfoundland and Labrador "Office of Employment Equity for Persons with Disabilities"
Attention all students.
The Office of Employment Equity for Persons with Disabilities can assist any student with a disability find summer employment.
When you have finished your program, they can also assist in finding employment.
For more information, please contact Krista Legge at 729-5881 or e-mail kristalegge@gov.nl.ca.
Academy Canada are please to announce that our Webmaster, Jack Barrett, will be inducted into Canada's Sports Hall of Fame for the class of 2020-2021. Jack will become the first Special Olympian…
Read More