Find the Right Job for You!
Internal Job Postings
Adult Basic Education Teacher – Conception Bay South ABE Learning Centre
Posted August 25, 2020
Academy Canada is one of Atlantic Canada's strongest and fastest growing Career Colleges. With an enrollment of 1,200 students, 14 locations across Newfoundland/Labrador and 35 exciting career programs, we offer amazing opportunities for talented professionals.
Applications are now being accepted for an Adult Basic Education Teacher in Conception Bay South to commence in September 2020.
The successful applicant must hold a Bachelor of Education degree and have at least 6 courses in English, Math and/or Science. University transcripts must be submitted (electronic copies are acceptable).
Other desired qualifications include:
Strong written and oral skills
Outstanding interpersonal skills
Ability to organize work, set priorities, and meet set deadlines
Strong computer skills
Evidence of differentiated instruction and promoting an inclusive environment
Only those selected for an interview will be contacted. A resume, cover letter, university transcripts, certifications, references and other credentials should be send via email or fax to:
Jackie White
Business Development Manager
E-Mail: jwhite@academycanada.com
Fax: 709-637-2139
---
Other Graduate Job Postings
"Studio M Salon and Spa – Hairstylists"
Posted June 10, 2021
"Studio M Salon and Spa" in Paradise is looking to hire experienced Hairstylists to join our team and grow with the business. We are looking for hair stylists who enjoys working with people to create long lasting relationships with our clients. You must be able to create flawless hairstyles, cuts and colours.
Hairstylist Responsibilities:
Welcoming clients into the salon
Recommending hairstyles and cuts according to clients taste
Must be able to create hairstyles for formal events and everyday look
Form bonds with loyal clients and remember their hairstyles and color preferences
Mange bookings and walk-ins
Ensure tidiness of work stations and sterilization of tools as needed
Retail sales where applicable (commission earned on retail sales)
Hairstylist Requirements:
Excellent communication skills
Physical stamina to stand for long hours
Flexible to work day and evening shifts
Must be up to date with industry trends
Valid hairstylist license
Applicants should send their resume to bvokey66@gmail.com
---
Mt. Pearl Electrolysis Clinic
Posted May 27, 2021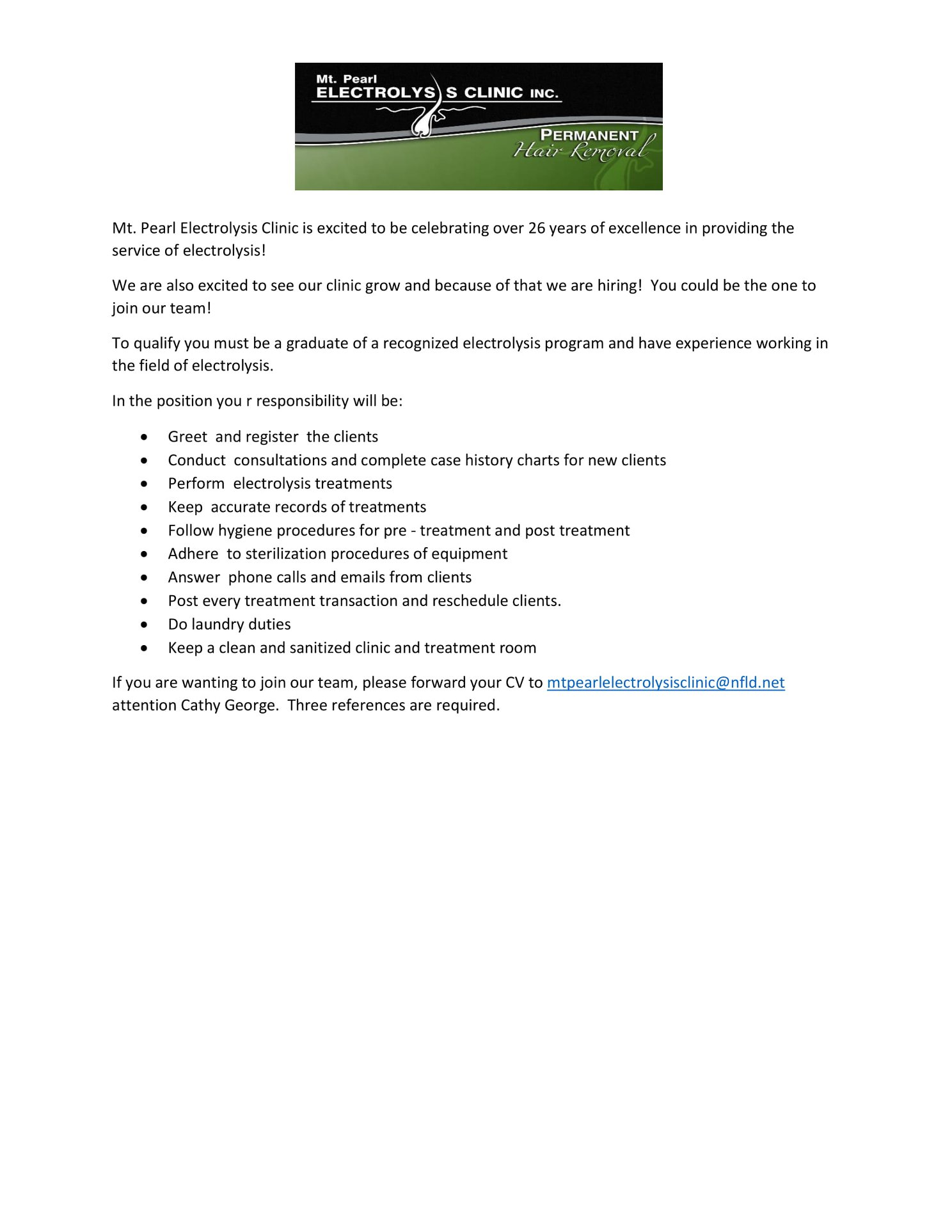 ---
Groupe S. S. – Pipefitter and Plumber
Posted May 21, 2021
---
"Edge of the Avalon Inn" – Executive Chef
Posted May 20, 2021
"Edge of the Avalon Inn" in Trepassey is looking for an Executive Chef to join their team for the season!
This full-time seasonal position will give you the freedom to be creative, by contributing to menu items and specials.
Interested applicants are invited to send their resume and cover letter to info@edgeoftheavaloninn.com.
Pay rate to be determined.
*Accommodations are available on site*
---
Irish Loop Coffee House – Seasonal Chef
Posted May 13, 2021
Irish Loop Coffee House in Witness Bay is looking to hire a seasonal Chef.
Hours are 8:00 AM to 4:00 PM Wednesday to Sunday.
Pay rate determined based on experience.
Accommodations may be available should transportation be an issue.
For more information, please visit the "Irish Loop Coffee House" website at http://irishloopcoffeehouse.com/.
Interested applicants can send their resume to Judi Devine at judi_devine@nf.sympatico.ca.
---
Community Sector Council – Research Support Officer and Multimedia Outreach Assistant
Posted May 5, 2021
Community Sector Council of Newfoundland and Labrador are hiring a Research Support Officer and Multimedia Research Assistant under the Canada Summer Jobs Program.
Applicants must be college or university students who are under 30 years of age.
Go to CSC NL Recruiting for more information and application deadlines – http://communitysector.nl.ca/jobs/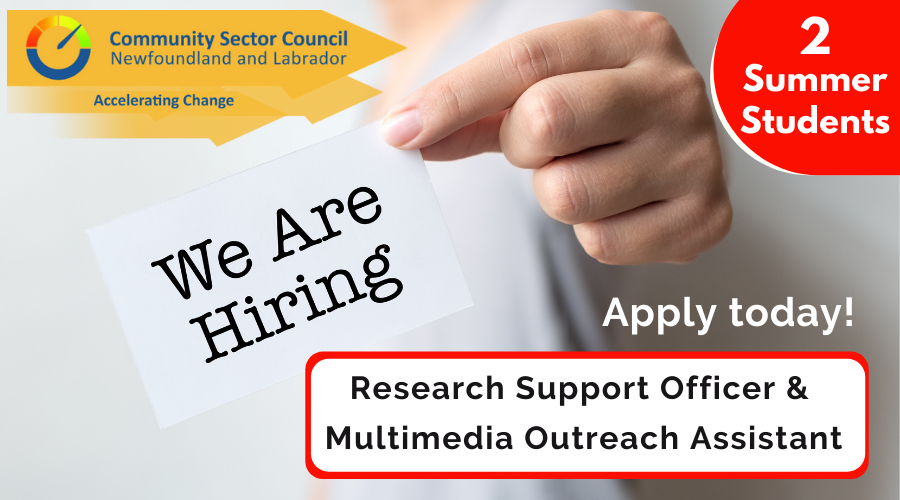 ---
Logistec Stevedoring Inc. (Port of Corner Brook) – Career Opportunities
Posted February 20, 2020
Logistec Stevedoring (Port of Corner Brook) are now accepting resumes for the following positions:
Equipment Operator
Mechanic
Operations Manager
Superintendent
Clerk
For more information or to apply, please visit the Port of Corner Brook website's "Employment Opportunities with Logistec Stevedoring Inc. at Port of Corner Brook" page at http://www.cornerbrookport.com/employment-opportunities-with-logistec-stevedoring-inc-at-port-of-corner-brook/.
---
Western Health – Sterile Supply Technicians (Temporary, Call In)
Posted February 7, 2020
Western Health are now hiring Sterile Supply Technicians for their following locations:
These are excellent career opportunities for Medical Device Reprocessing graduates. Check them out!!!
---
Momentum Home Support – Developmental Support Worker
Posted October 4, 2019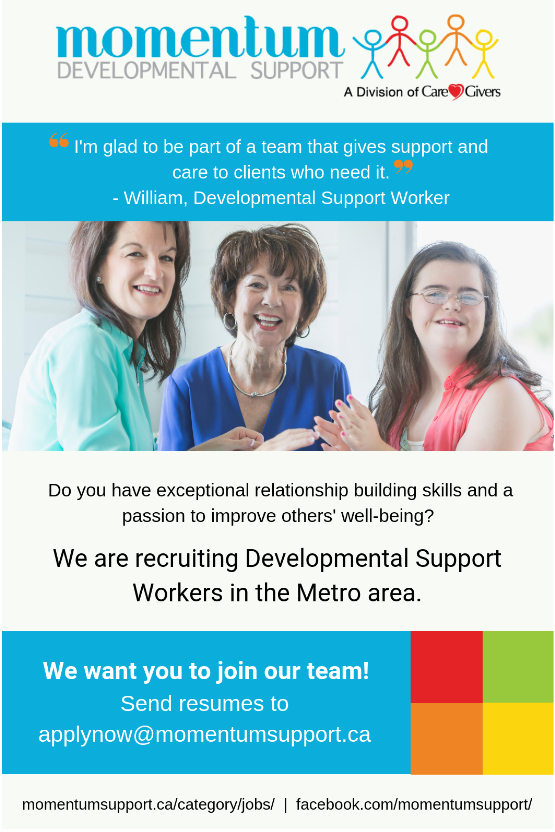 ---
Come Home To A Career In Atlantic Canada
Posted September 9, 2019
Are you graduating soon or a recent graduate? If so, Steele Auto Group is hiring and providing incentives!
Through their "Come Home" campaign, Steele Auto Group will contribute up to $7,500 relocation assistance for those individuals relocating from outside Atlantic Canada and up to $2,500 for those relocating to Atlantic Canada!
https://www.steeleauto.com/comehome
To learn more about Steele Auto Group's come home relocation assistance package, contact comehome@steeleauto.com.
For more information on the open positions, visit https://www.steeleauto.com/about-us/careers.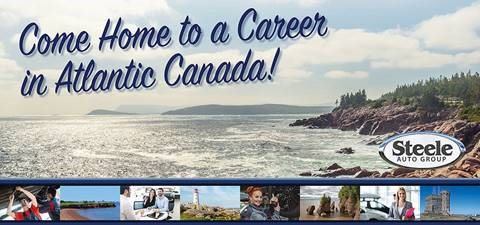 ---
Puglisevich – Wednesday Walk In
Posted August 14, 2019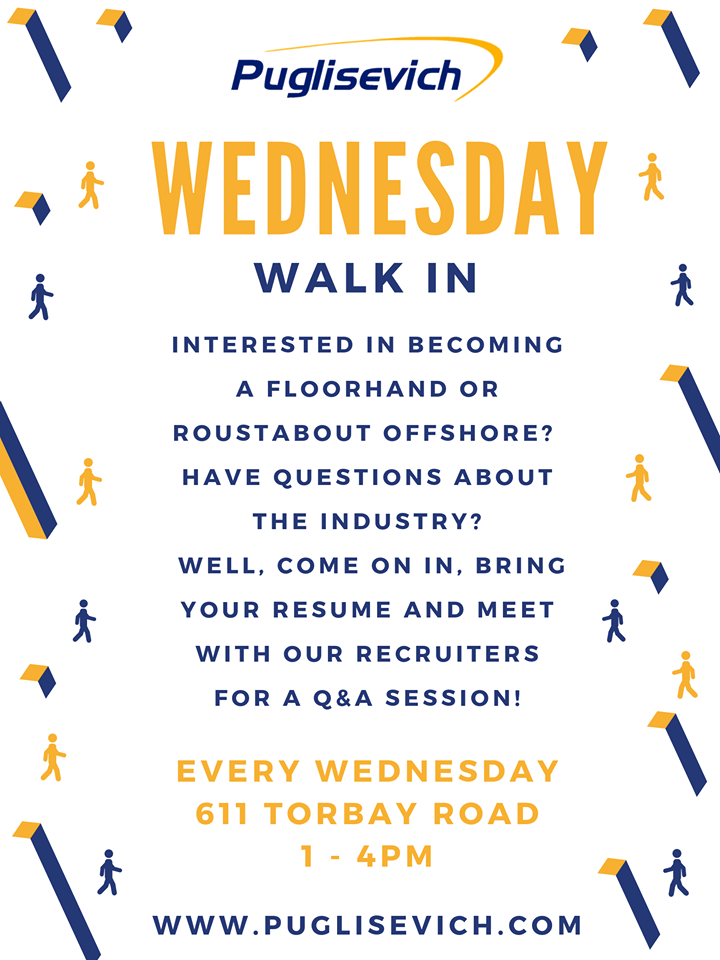 ---
ATTENTION – All female trades graduates
Please make sure you contact the Office to Advance Women Apprentices.
This office is dedicated to ensuring that employment opportunities are available for female apprentices.
Please visit their website: http://www.womenapprentices.ca/ or contact Mary Ford, Job Recruitment Coach at 757-5434, extension 238.
---
Government of Newfoundland and Labrador "Office of Employment Equity for Persons with Disabilities"
Attention all students.
The Office of Employment Equity for Persons with Disabilities can assist any student with a disability find summer employment.
When you have finished your program, they can also assist in finding employment.
For more information, please contact Krista Legge at 729-5881 or e-mail kristalegge@gov.nl.ca.
Our Natural Resources students were featured in the April 2021 edition issue of the "Northeast Avalon Times". Kathryn Welbourne joined Pretty S.A.F.E. Enterprises and a group of students for a Wilderness and…
Read More