Faculty of Animal Care and Nature
"Animal Care and Nature" Training Programs
Do you have a love of animals and/or nature? Wondering how to turn that passion into a great career? Academy Canada can help!
We offer four Diploma programs:
Animal Grooming Professional This two semester diploma program is an excellent opportunity for professionals looking to build a great career or start their own business grooming cats and dogs. We'll teach you to handle all breeds and understand the cuts that are appropriate for each.
Greenhouse Production This 66 week Greenhouse Production program will expose students to primary skills relating to greenhouse operations, the plant environment, pest management and labour management that are essential skills to work in the cannabis, horticulture and agricultural industries.
Natural Resources The 2 year NR Diploma prepares graduates to work in the fields of wildlife, forestry and fishery enforcement and conservation. You will take courses like officer safety, self defense, and fire arms safety all while gaining a solid foundation in biology, silviculture and environmental studies.
Veterinary Assistant Receptionist This 1 year Diploma program will prepare you to work in a Vet Clinic and help the Veterinarian treat cats, dogs and a variety of exotic animals. You will study feline and canine behavior, vet office practices, animal breeds and nursing, nutrition and a variety of computer and administration skills.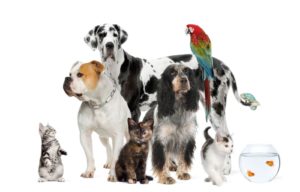 Studies show that interactions with animals can reduce stress, anxiety and depression. Boost your well-being and make a difference by considering a career in animal care or natural resources.
Visit the specific program pages for more details as well as a full list of courses and employment opportunities.
Posted November 5, 2023 Academy Canada are pleased to announce that we won the Newfoundland and Labrador Construction Association's (NLCA) "Professional Service Award of Excellence". These awards were given during the NLCA's…
Read More