"Campus Life" Events and Articles
"East Coast Canine" Gives Presentation About "Animal Nutrition" To Veterinary Assistant/Receptionist Students
Posted December 12, 2022
Thank you to the guest lecturers who presented to our Veterinary Assistant students in December 2022.
Sarita Pellowe from East Coast Canine Dog Training discussed canine behaviour and positive reinforcement training. Sarita is the province's first and only CBCC-KA (certified behaviour consultant). Learn more about her and her local training programs here: https://www.eastcoastcanine.ca/.
Romy Shapiro, Mike Kizer and Anne Porter visited from Purina, Royal Canin, and Hills Science Diet's veterinary divisions. They discussed animal diet and nutrition, as well as what new prescription food products are being added to the market.
Thank you to each of these industry experts for sharing their time and expertise
---
For Employers – Skills Gap Solutions
Posted November 9, 2022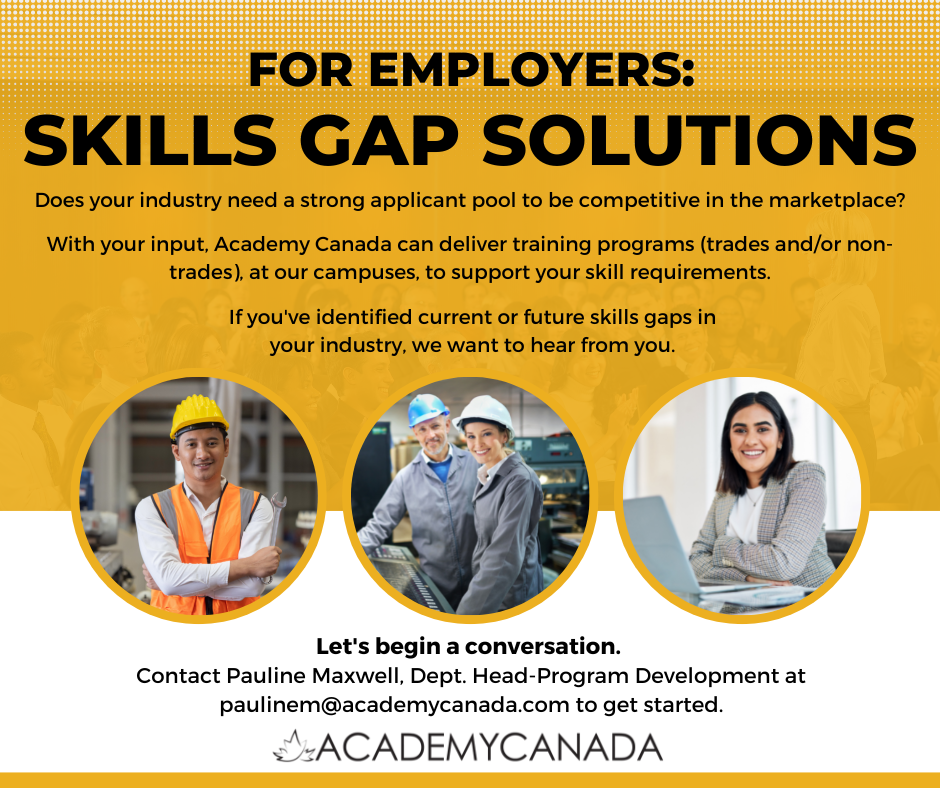 Employers: does your industry need a strong applicant pool to be competitive in the marketplace?
With your input, Academy Canada can deliver training programs (trades and/or non-trades) at our campuses to support your skill requirements.
If you've identified current or future skills gaps in your industry, we want to hear from you.
Let's begin a conversation. Contact Pauline Maxwell, Deptartment Head of Program Development, at paulinem@academycanada.com to get started.
---
Kenmount Road Campus – Artistic Nail Enhancement Service
Posted November 24, 2022
Our Kenmount Road Esthetics and Spa Management with Electrolysis students are currently perfecting their artistic nail enhancement skills and are offering the following services free of charge:
Square French tipped or sculpture applications (full set of gel nails).
Red gel polish manicure applications (red shellac applications).
Please note the following:
As the students are perfecting their skills, please allow up to 4 hours for a full set of gel nails.
Allow 60-75 minutes for gel polish manicures.
The appointment times are as follows:
Full sets of gel nails Tuesdays, 8:15 AM and 1:15 PM, Wednesdays 8:15 AM and 1:15 PM, Thursdays and Fridays 9:30 AM.
The times vary for gel polish applications.
Please email lpower@academycanada.com to book an appointment!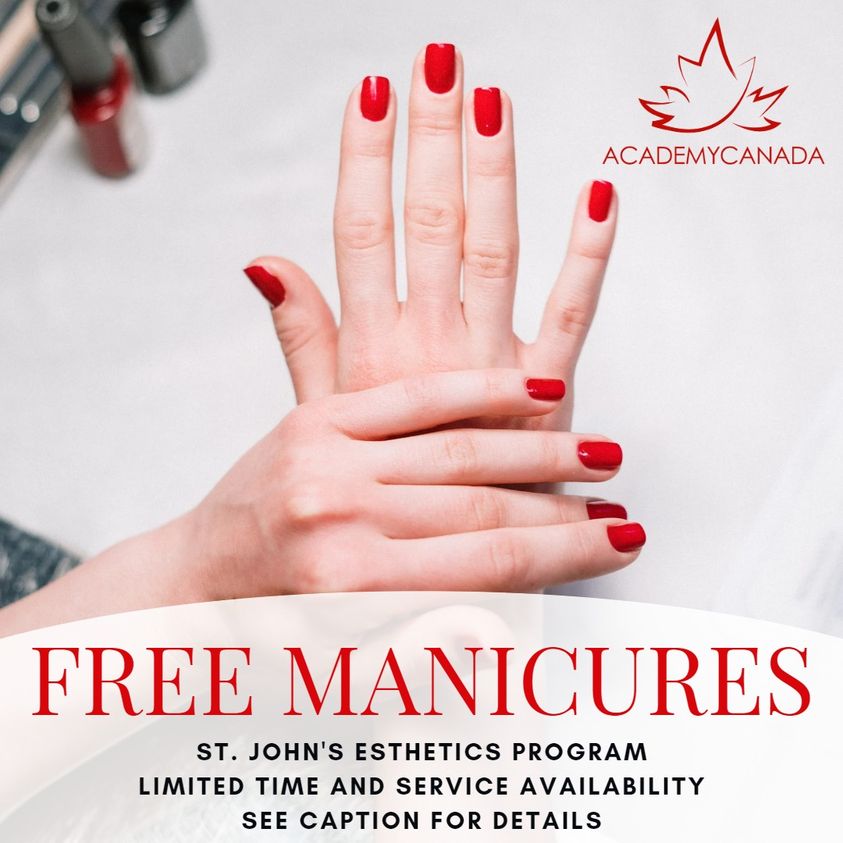 ---
Therapeutic Recreation Students Take Field Trips To "The Perlin Centre" and "Pearl House"
Posted November 16, 2022
What's new in the Therapeutic Recreation program?
During October 2022, Therapeutic Recreation students and instructor attended Casino Day with the wonderful residents of Pearl House in Mount Pearl. Thanks to McKenzie Beazley, "Pearl House" Recreation Director, for a wonderful day!
The Therapeutic Recreation and Occupational Therapist Assistant classes also had a recent site visit at the "Perlin Centre" – what a great time with Randy and the Vera Perlin participants!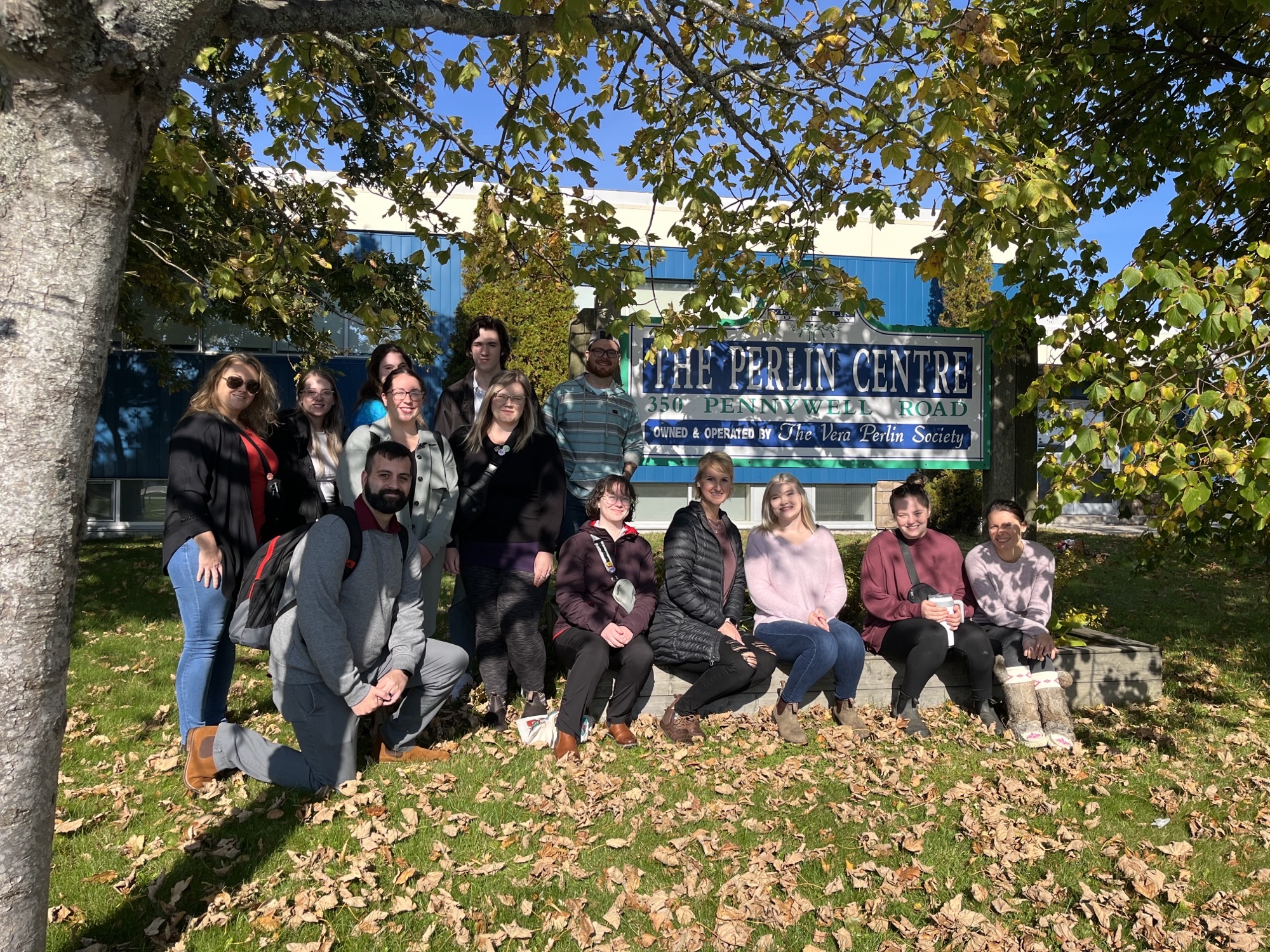 ---
Academy Canada's Esthetics and Spa Management with Electrolysis Volunteer at "Miss Achievement Gala"
Posted November 14, 2022
Big shout out to Autumn Roche and Alicia Hennessey who volunteered her time and skills at the Miss Achievement Gala from November 11 – 13, 2022.
Well done Autumn and Alicia.
---
What is Therapeutic Recreation?
Posted October 13, 2022
A growing field that teaches students about creating purpose and meaning in people's lives
An opportunity to learn about aging, chronic illness, diversity, anatomy, human development and more
A profession with work opportunities in healthcare, education, nonprofit organizations, and so much more. Check out the video to see some of our featured employers from 2021-2022.
An ideal path for someone looking for a career that enriches the lives of seniors and individuals with disabilities
HIGHLY in demand!
We have been offering this program in St. John's for over 20 years and are thrilled to announce that applications are now open to enroll in this program at our Corner Brook campus as well.
The first class will start in January 2023 – apply online here: https://www.academycanada.com/admissions/apply-online/.
---
Skills Canada Visits The Kenmount Road Campus
Posted November 9, 2022
On November 2, 2022, Skills Canada visited the Kenmount Road Campus for a tour and demonstration.
They also gave sessions on Career Planning.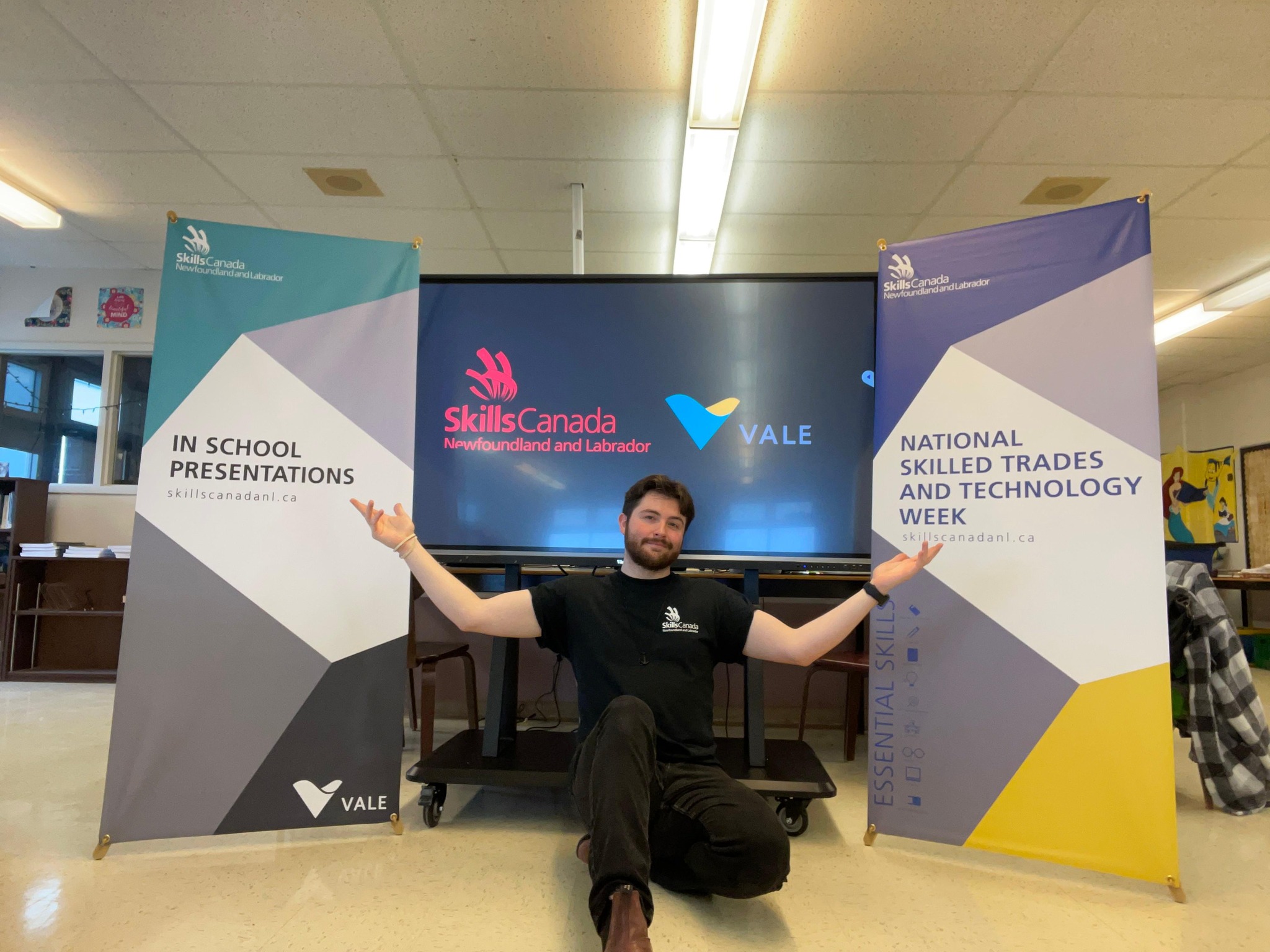 Skills Canada puts a display at the Kenmount Road Campus.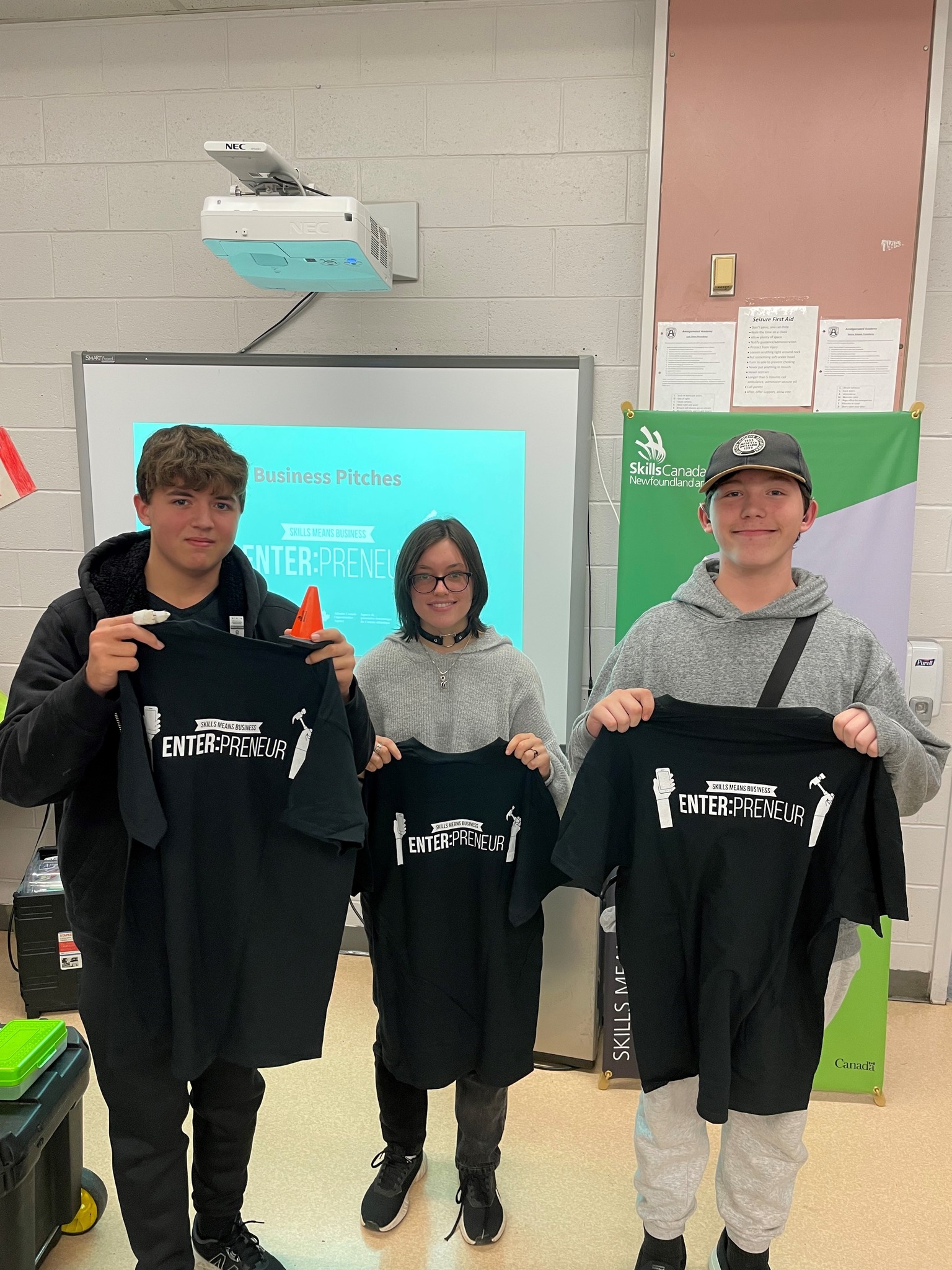 Some lucky students won "Enter:preneur" shirts.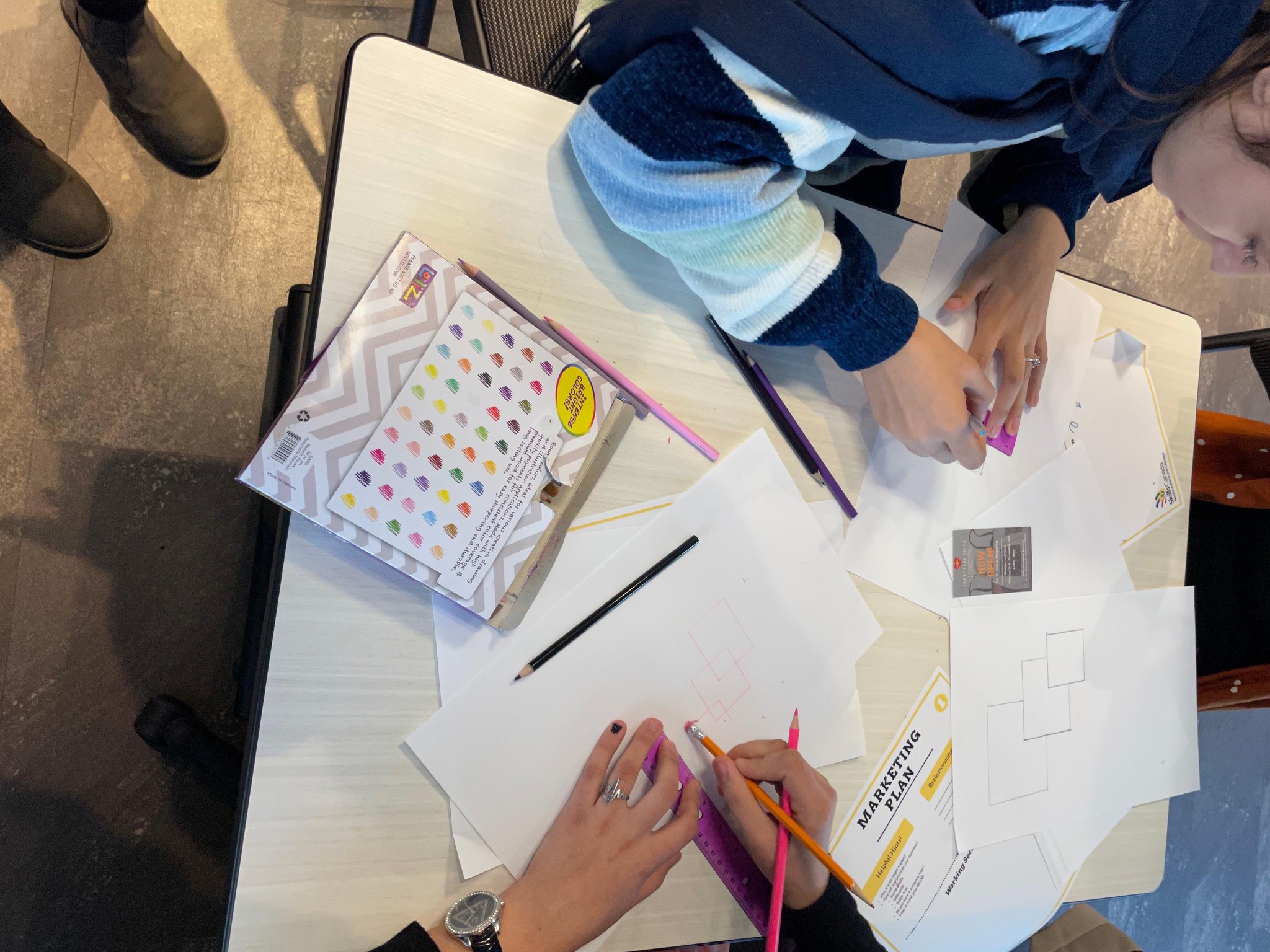 Aspiring Business students learn how to do Marketing plans.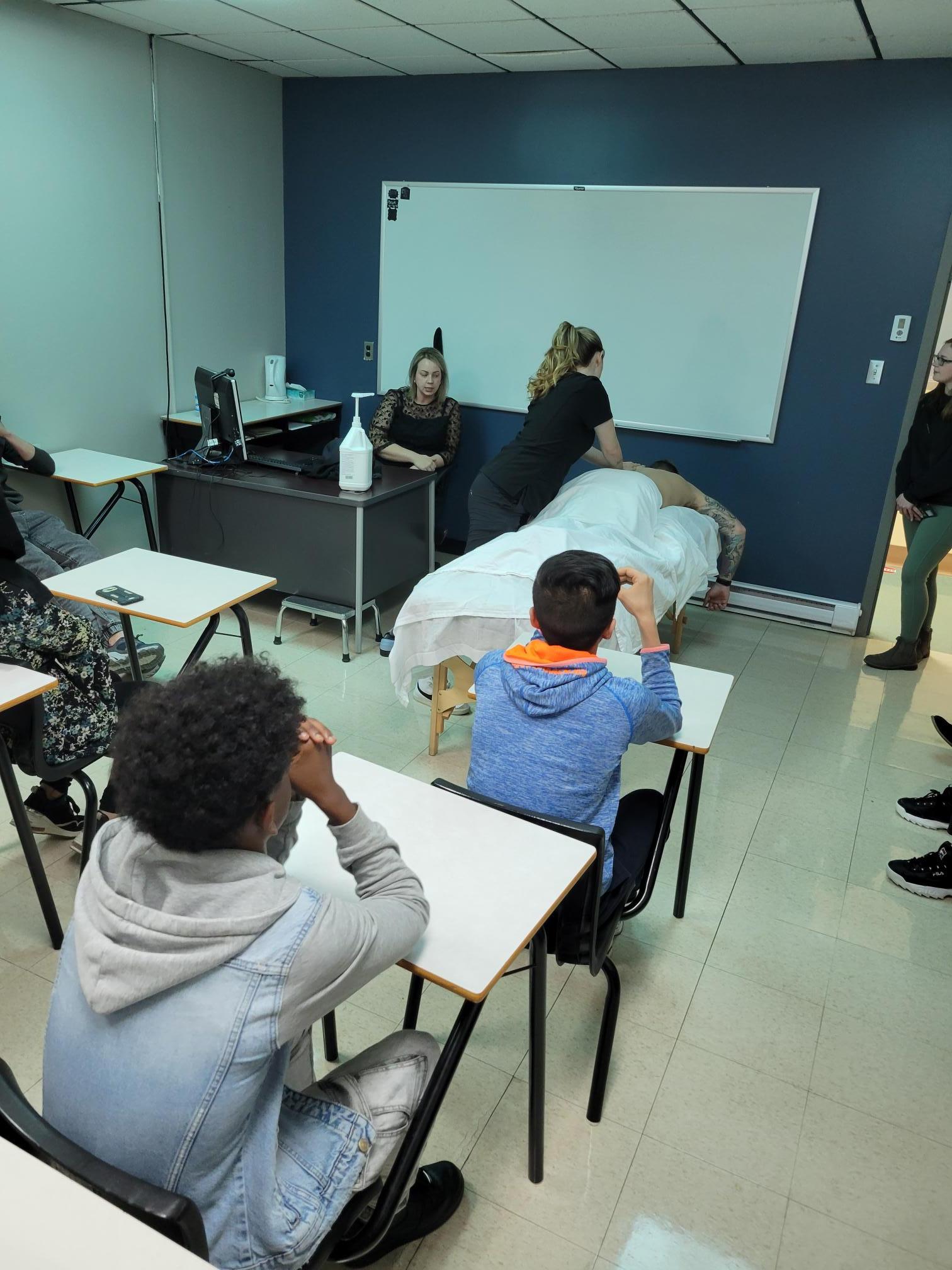 Massage Therapy students give a demonstration to high school students.
---
Graduate Spotlight – Braden Clarke
Posted November 4, 2022
Braden graduated from Academy Canada's Law Enforcement Foundations program in 2021. He had an excellent academic record: strong grades, perfect attendance and consistent feedback from his instructor describing him as a dependable and hard-working student who always displayed a positive attitude.
Despite his young age, Braden has already made a name for himself as a dedicated and hard-working member of his community.
He worked as a guard at the RCMP Whitbourne Detachment.
Braden also volunteered with the Whitbourne Fire Rescue Team and Army Cadets.
On October 29, 2022, Braden took an exciting next step in his career and left for the RCMP Academy in Regina, Saskatchewan to train to become an RCMP officer.
Academy Canada are so proud of your success, Braden!
There is no doubt that your work ethic and dedication to serving your community will lead to a successful career.
Best wishes at the next step of your adventure in Saskatchewan.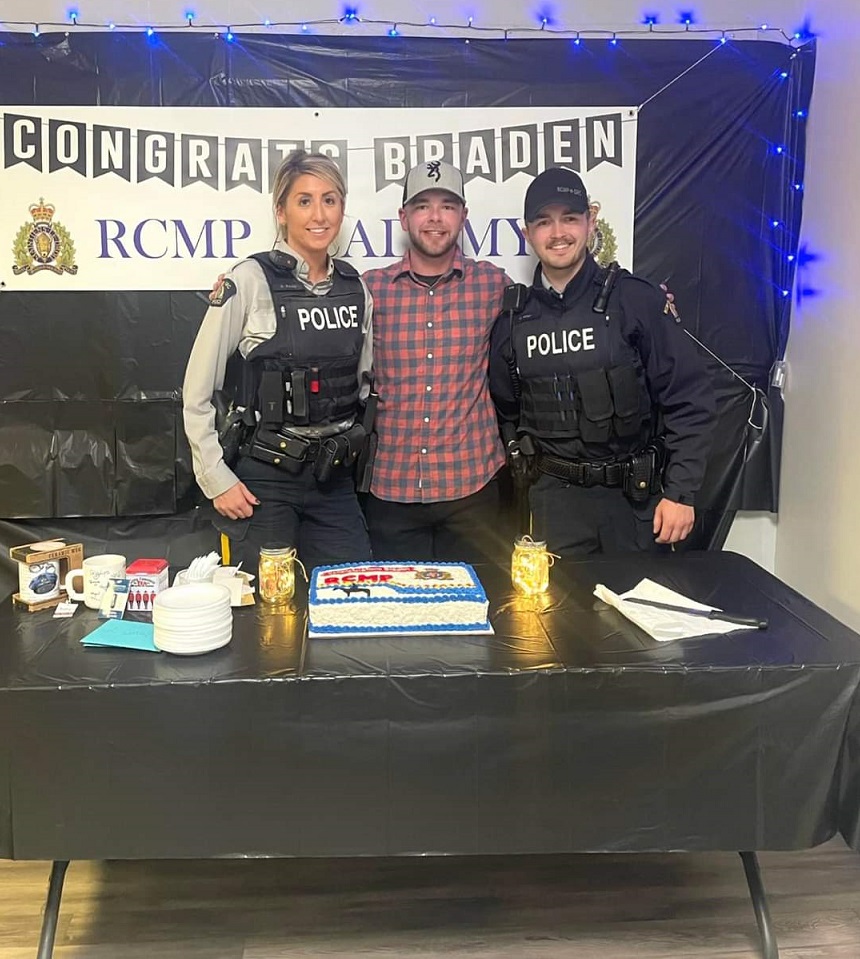 Braden Clarke (centre) during his RCMP Training Academy acceptance party.
Photo Credit: Royal Canadian Mounted Police in Newfoundland and Labrador
---
St. John's Campus "Esthetics and Spa Management with Electrolysis" Students Performed Manicures for St. Luke's Community Living Residents
Posted October 19, 2022
St. John's Esthetics students had a group of lovely residents from St. Luke's Community Living visit them for manicures.
Thank you to St. Luke's for arranging the visit and to our students and instructor for making the day special.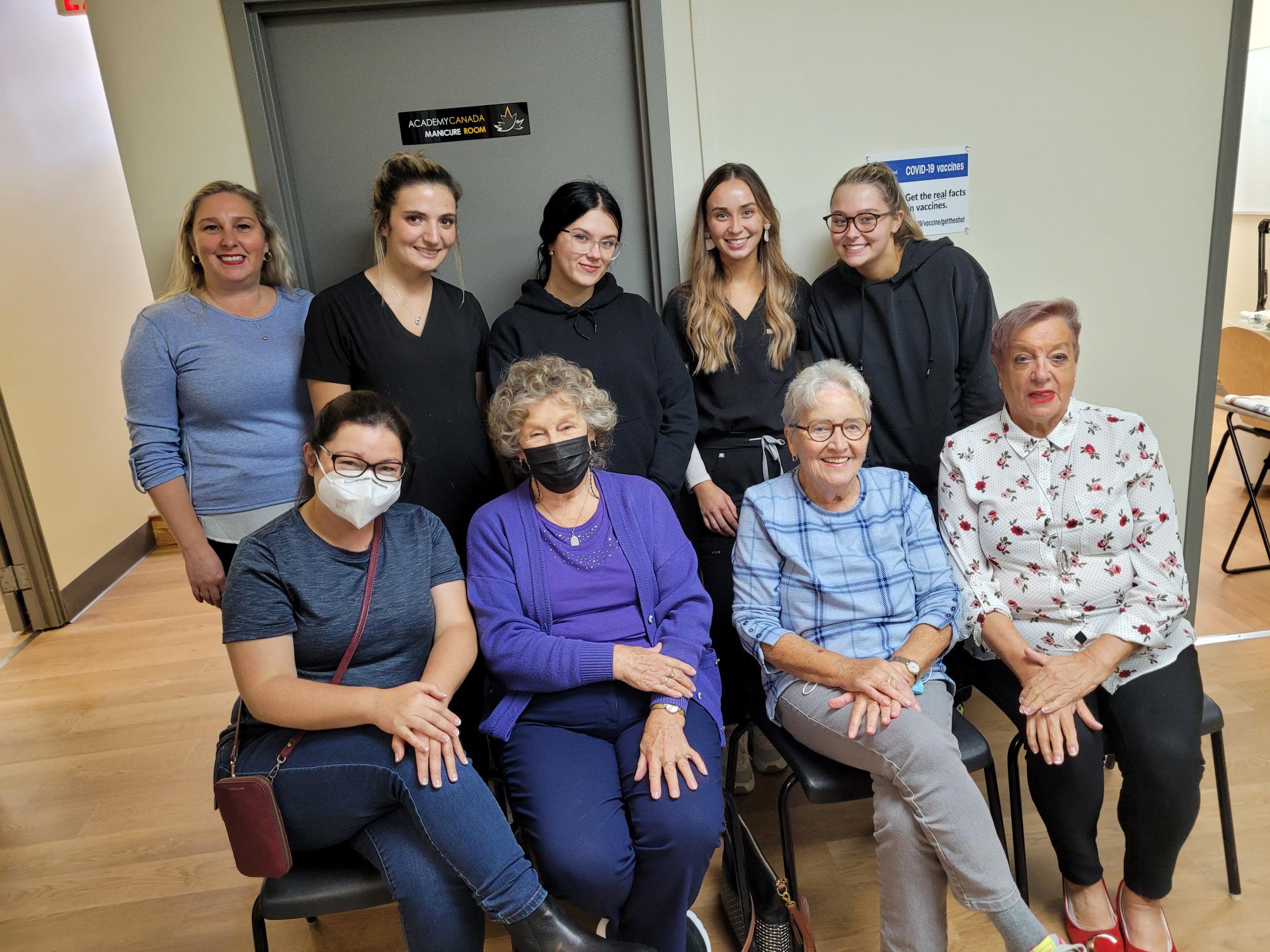 Esthetics students (back) performed manicures for the St. Luke's Community Living residents (front).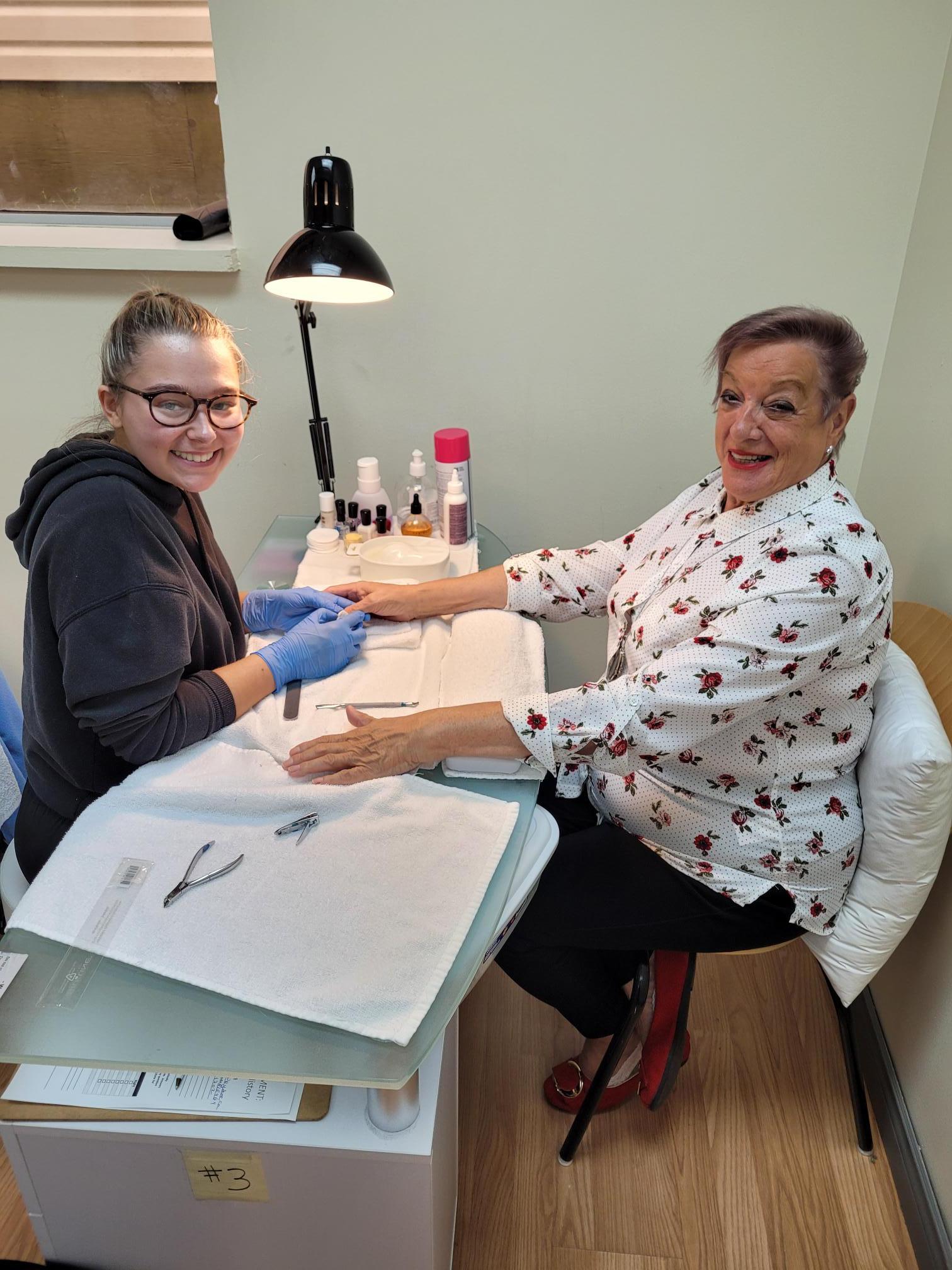 One of our Esthetics students performs a manicure to a St. Luke's resident.
---
Academy Canada "Graduate Services Team" Has Presence "My New St. John's Live Expo"
Posted October 17, 2022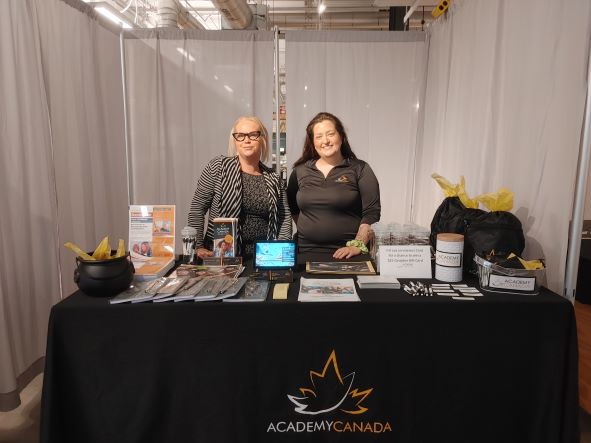 ---
St. John's Campuses Therapeutic Recreation Students Visit "Choices For Youth"
Posted October 4, 2022
During the week of September 25, 2022, our Therapeutic Recreation students (and amazing instructor Joanne) had a great site visit at Choices for Youth.
It is so important for Therapeutic Recreation students to be familiar with the programs and services available in their communities when they graduate, and we are always grateful for the opportunity to learn more about an organization by visiting and learning from their team.
We would like to send a special shout-out to Tania D'Aluisio-Tyler for sharing her passion and providing the students with so much insight into all the programs and services Choices for Youth has to offer.
Choices For Youth are an amazing organization.
Here's a link to learn more about them: https://www.choicesforyouth.ca/get-help.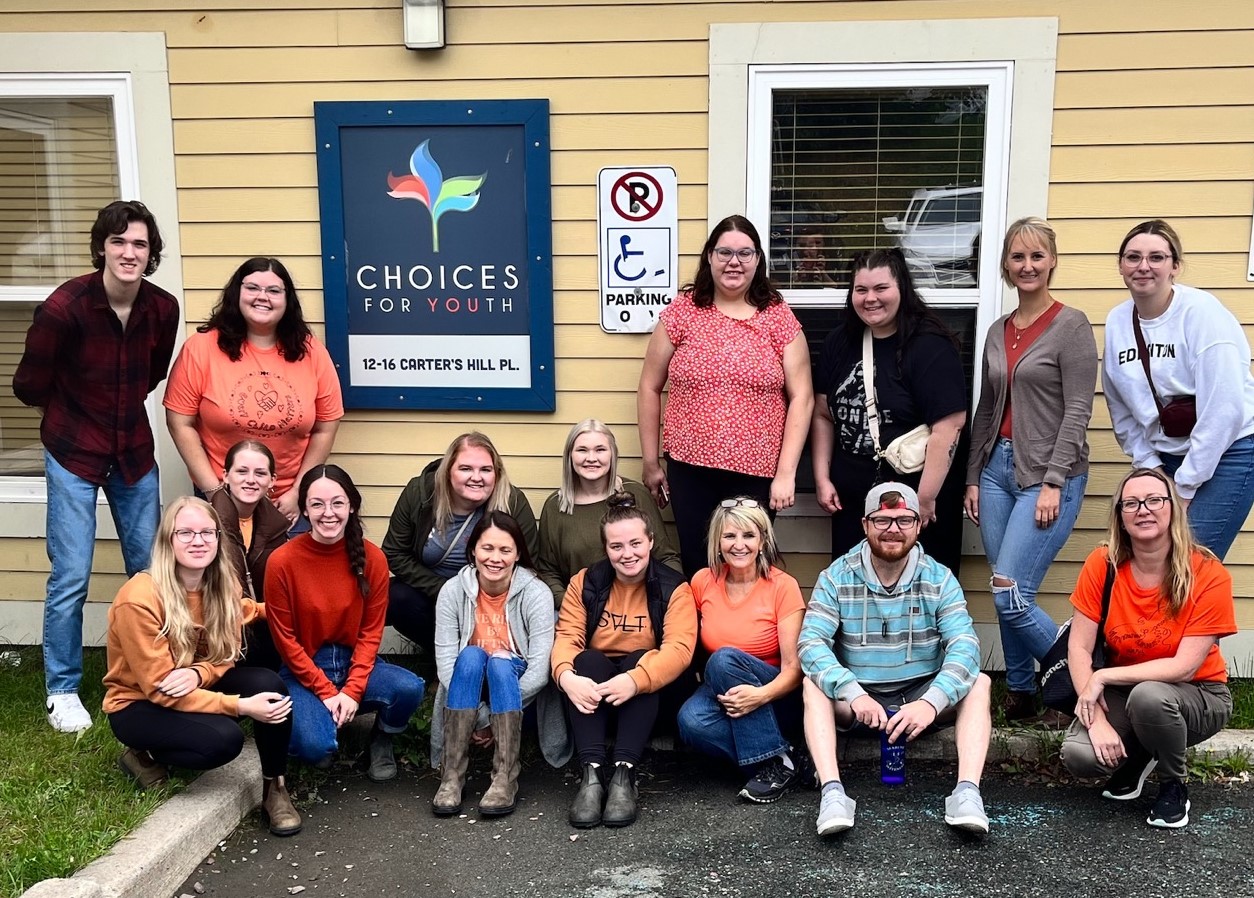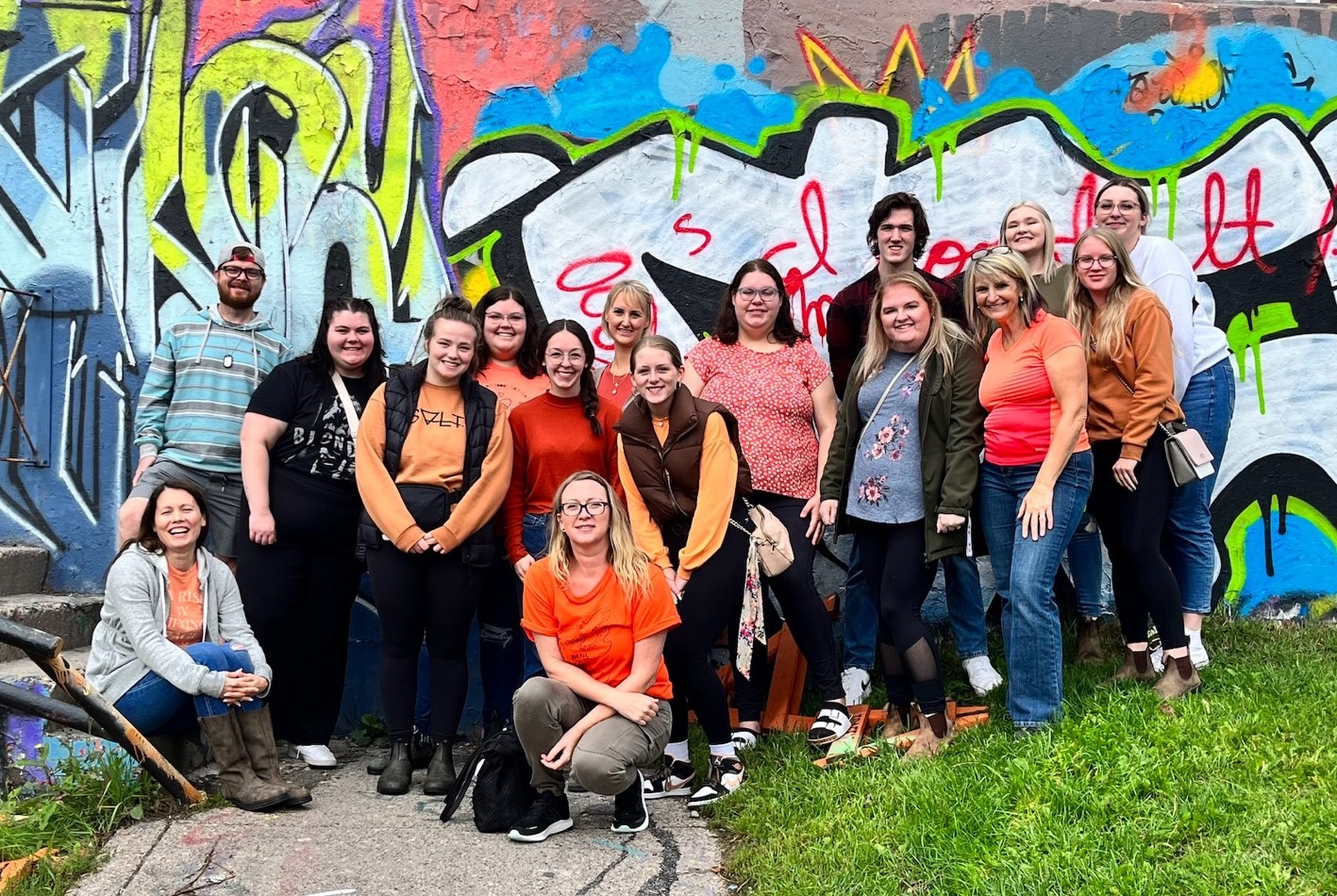 ---
Mr. Maggie Brown Bury Visits St. John's Campus
Posted October 4, 2022
On October 4, 2022, Dr. Maggie Brown Bury visited the St. John's campuses Veterinary Assistant/Receptionist Students.
Dr. Brown Bury operates a veterinary relief service across NL. She visited our students today to discuss strategies to prevent and deal with compassion fatigue as well as the importance of self-care in the Veterinary field.
Thank you for sharing your time and expertise, Dr. Brown Bury!!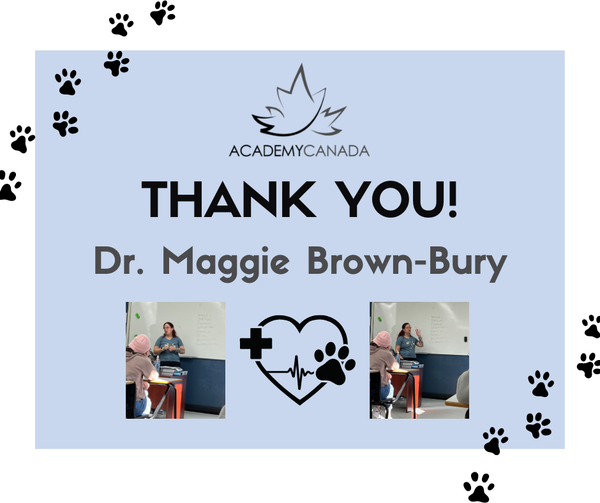 ---
Academy Canada "Orange Shirt Day" Pictures
Posted October 2, 2022
On September 29, 2022, Academy Canada staff members wore orange to commemorate "Orange Shirt Day", a public awareness campaign highlight the plight that indigenous Canadians endured during the native residential school era, and the trauma they still face today.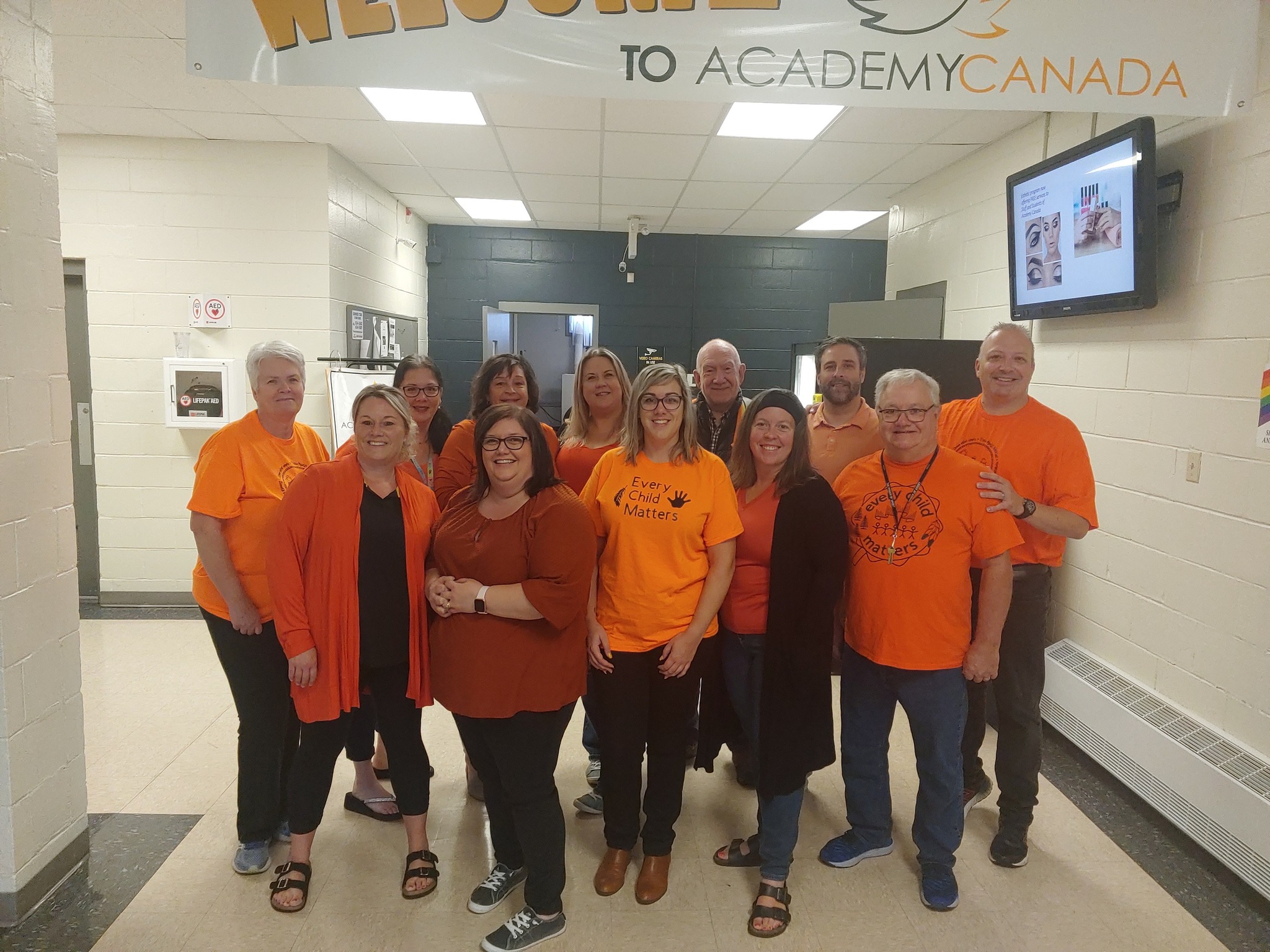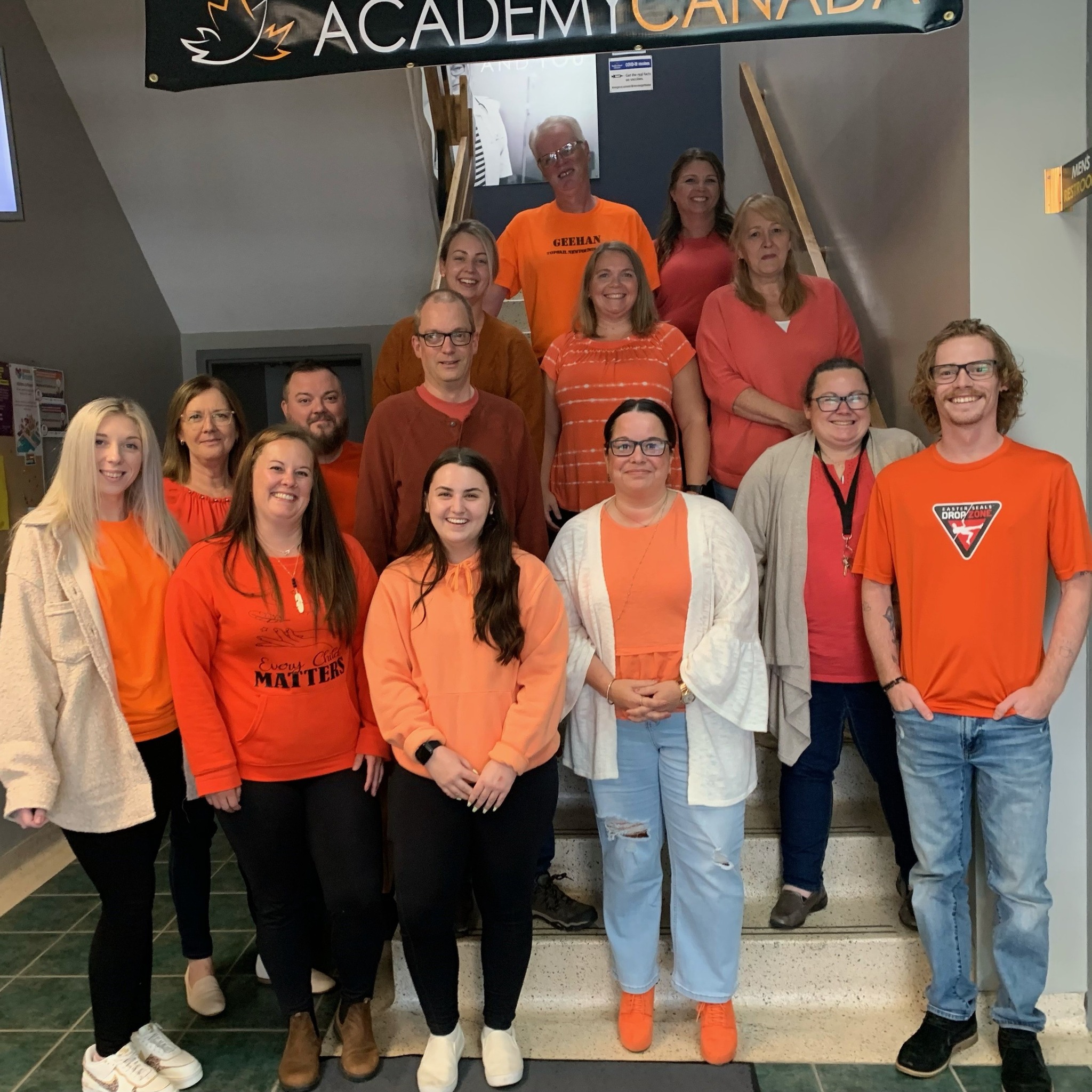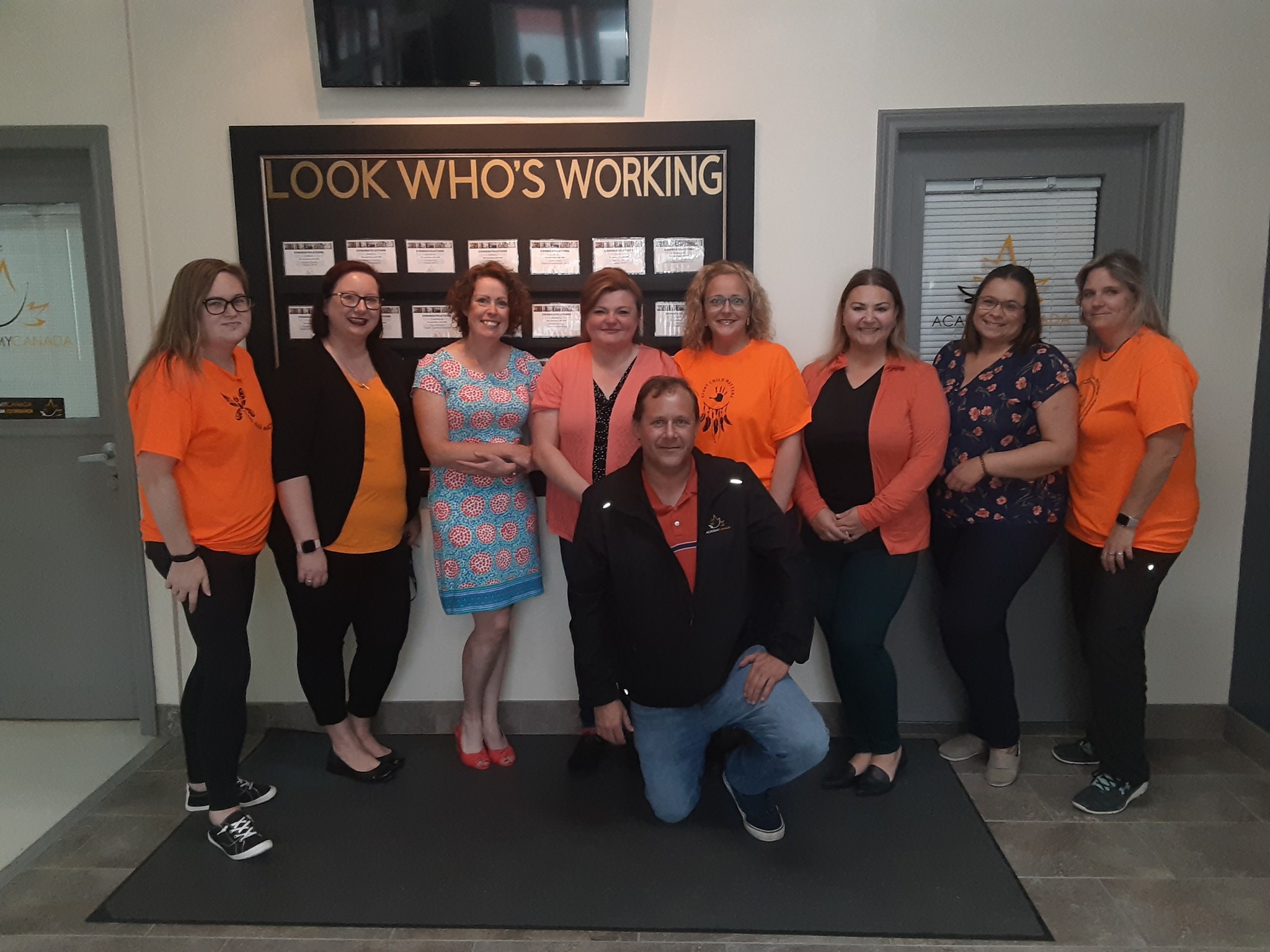 ---
Royal Newfoundland Constabulary Does Presentation At Corner Brook Campus
Posted September 27, 2022
Academy Canada thanks the Royal Newfoundland Constabulary Cst. Mosher and K-9 Kolt for presenting to our Corner Brook Criminology students on September 27, 2022!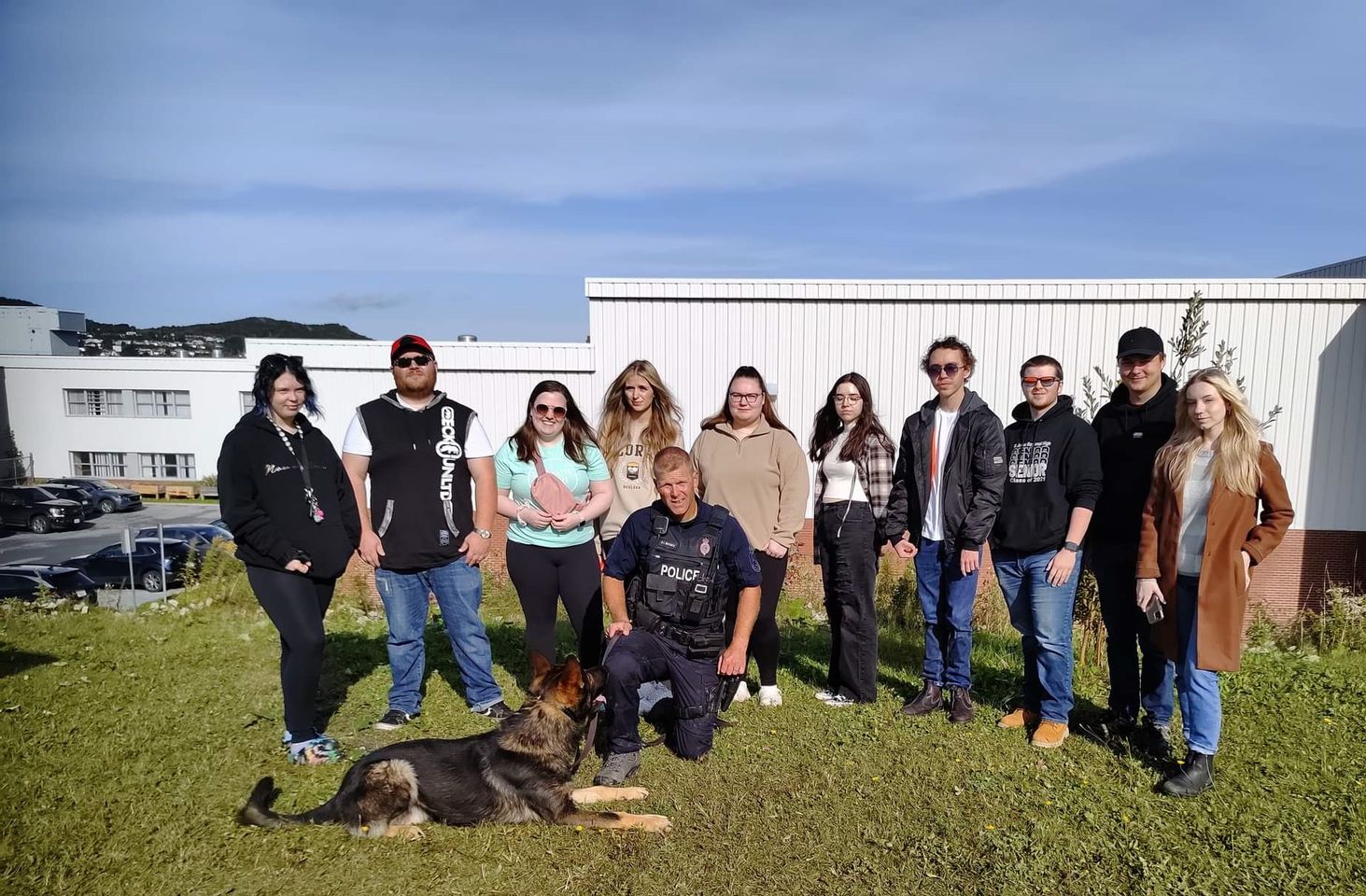 ---
St. John's Pride Parade – September 25, 2022
Posted September 26, 2022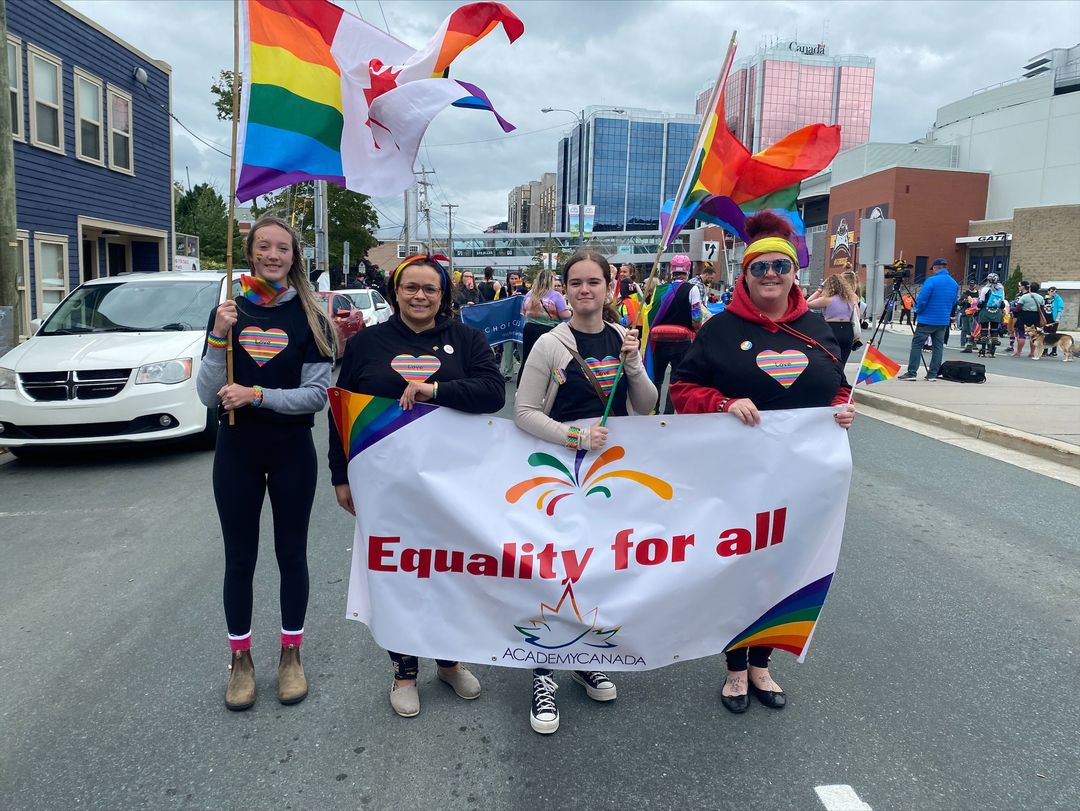 ---
"Not One More Vet" Does Virtual Presentation to Corner Brook Campus Students
Posted September 22, 2022
Academy Canada thanks Dr. Shannon Emmons for virtually visiting the Veterinary Assistant/Receptionist classrooms at our St. John's and Corner Brook campuses on September 21, 2022.
Dr. Emmons joined us from Maine, USA, for a guest lecture to discuss wellness in the workplace and emotional intelligence.
Dr. Emmons is a member of Not One More Vet (NOMV), a nonprofit support network of over 26,000 veterinary professionals.
NOMV provides peer support, mentorship, outreach and resources that help veterinary professionals thrive in their fields.
To learn more about "Not One More Vet", visit their website at https://www.nomv.org/.
---
Corner Brook Campus "Orientation Day" Photos
Posted September 26, 2022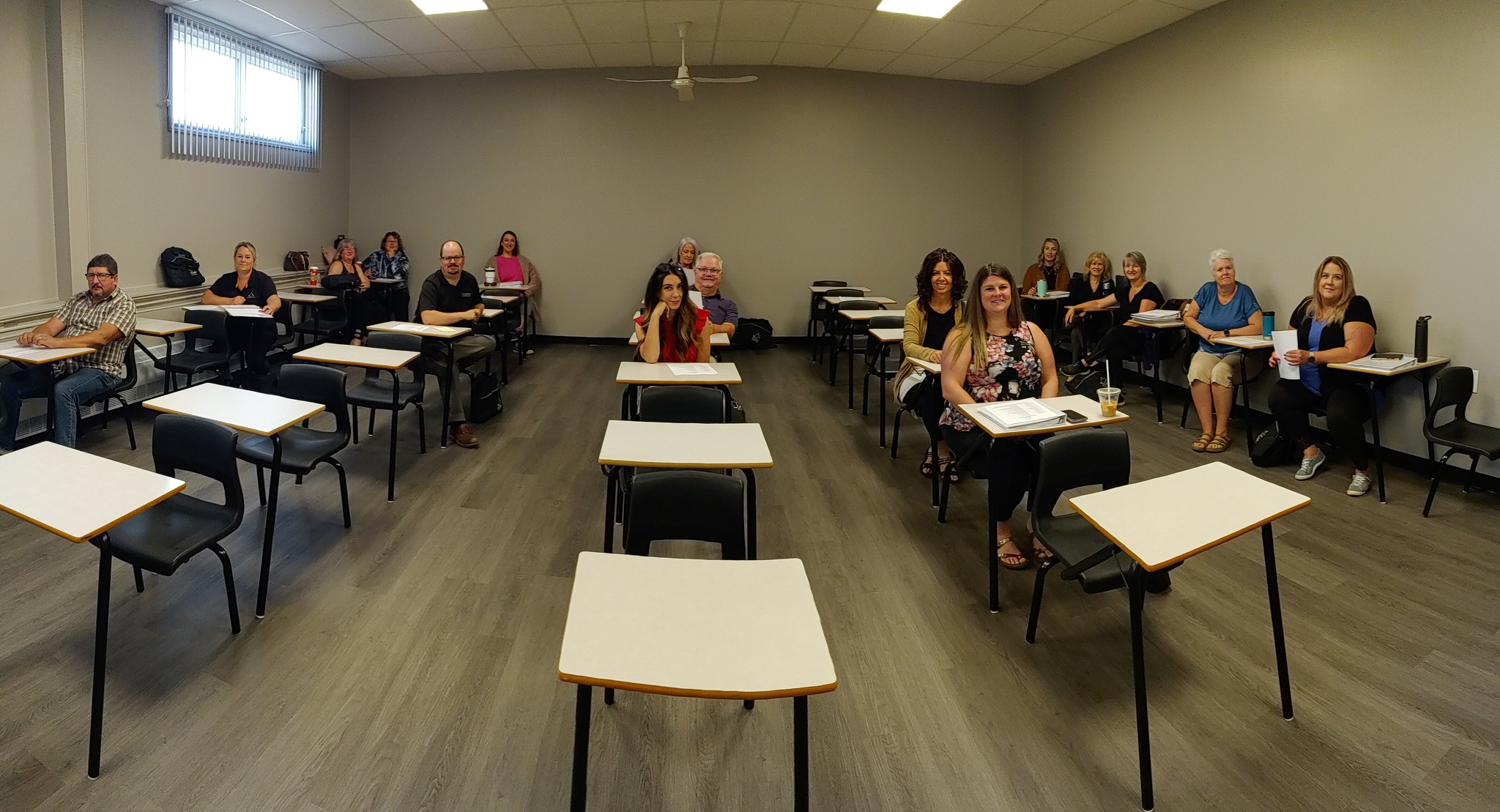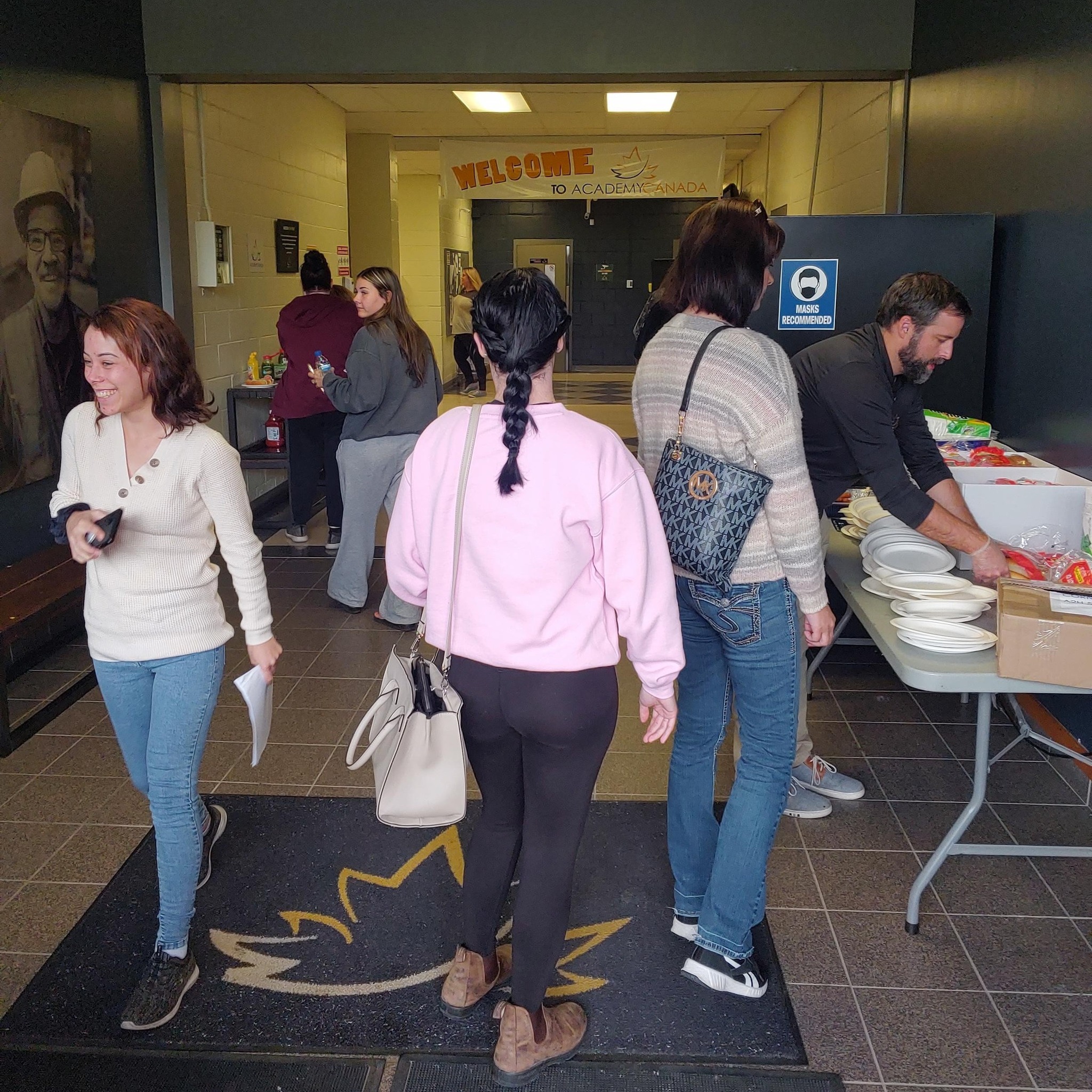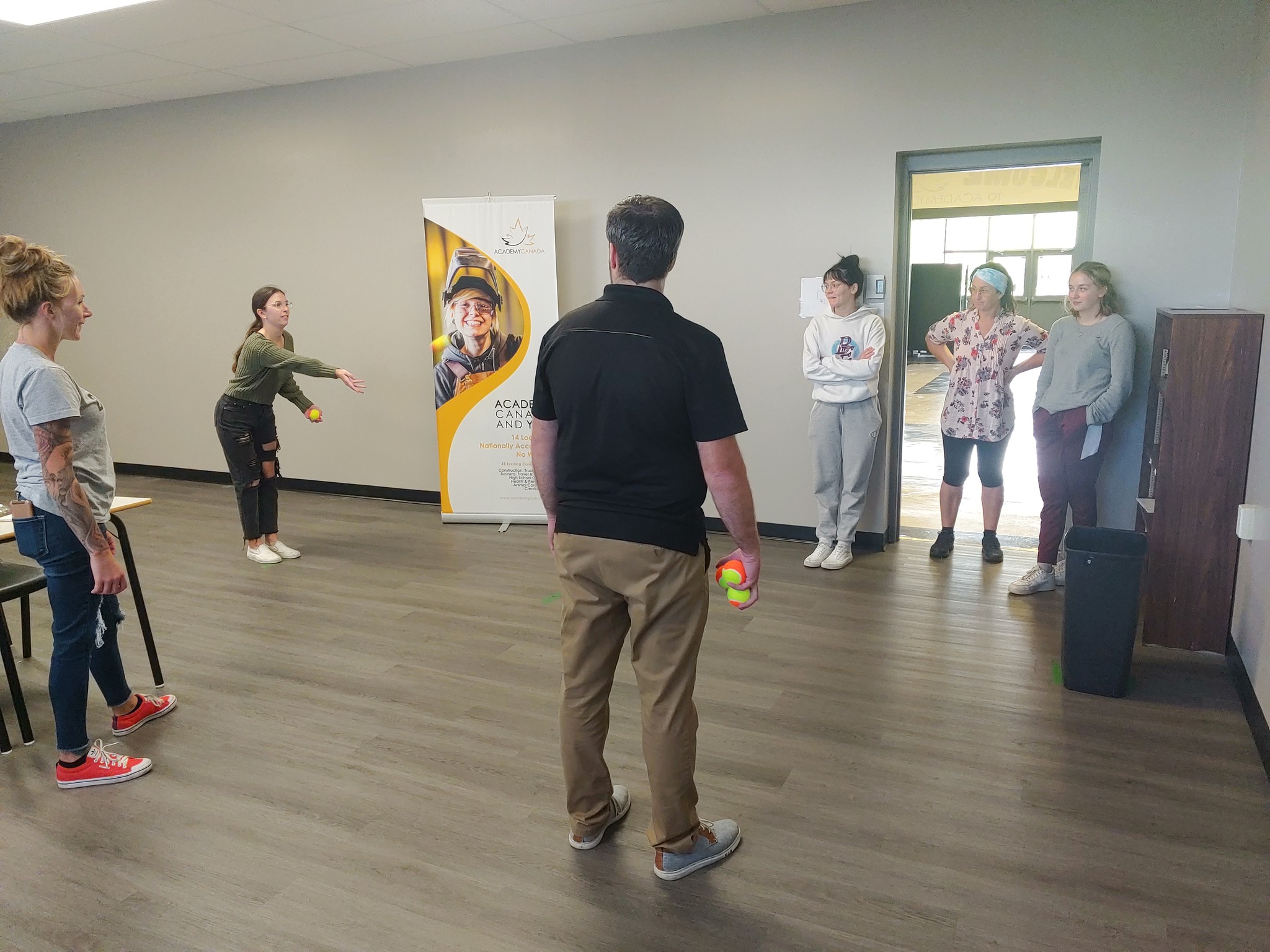 ---
Kenmount Road Campus "Orientation Day" Photos
Posted September 20, 2022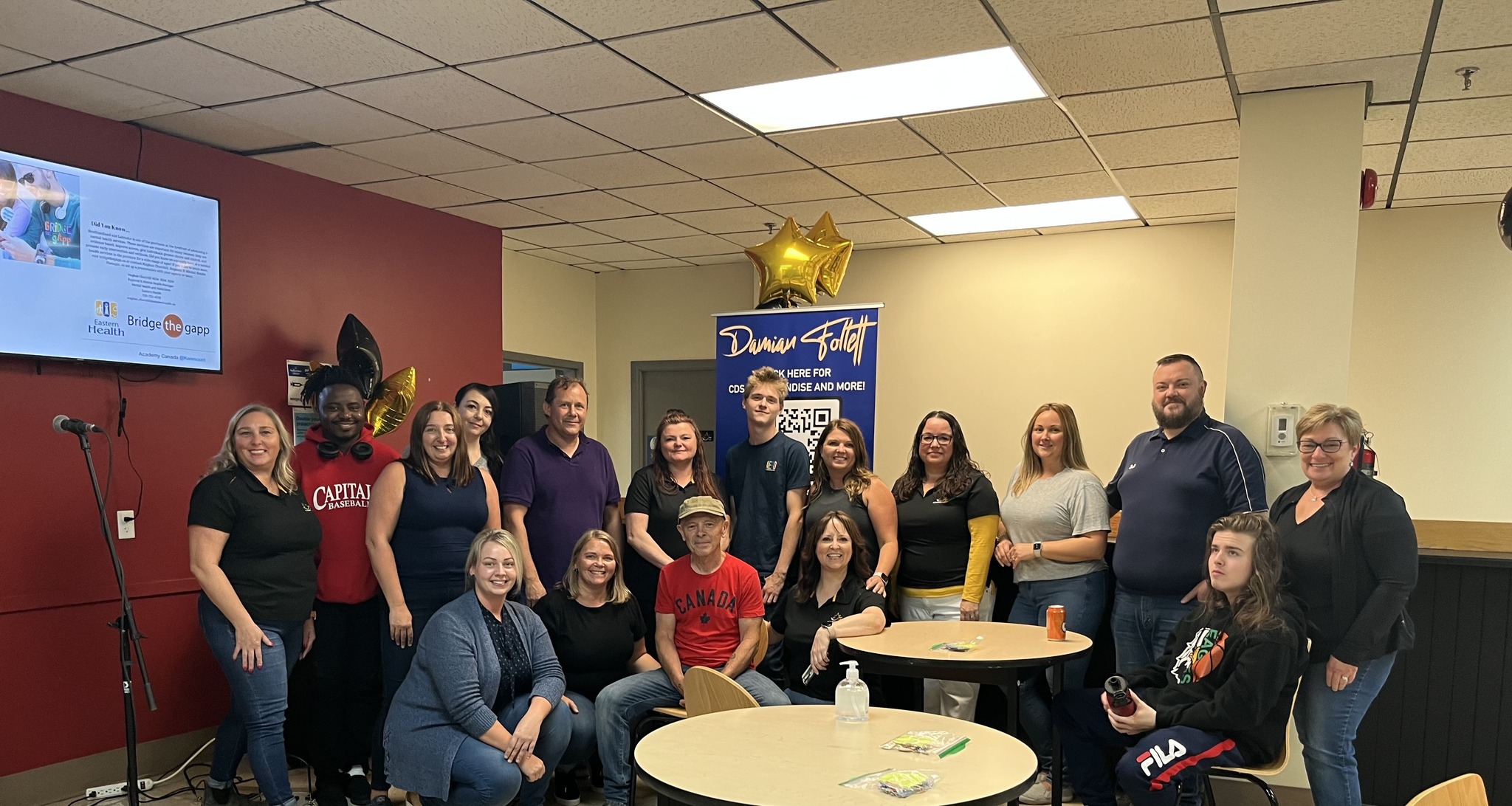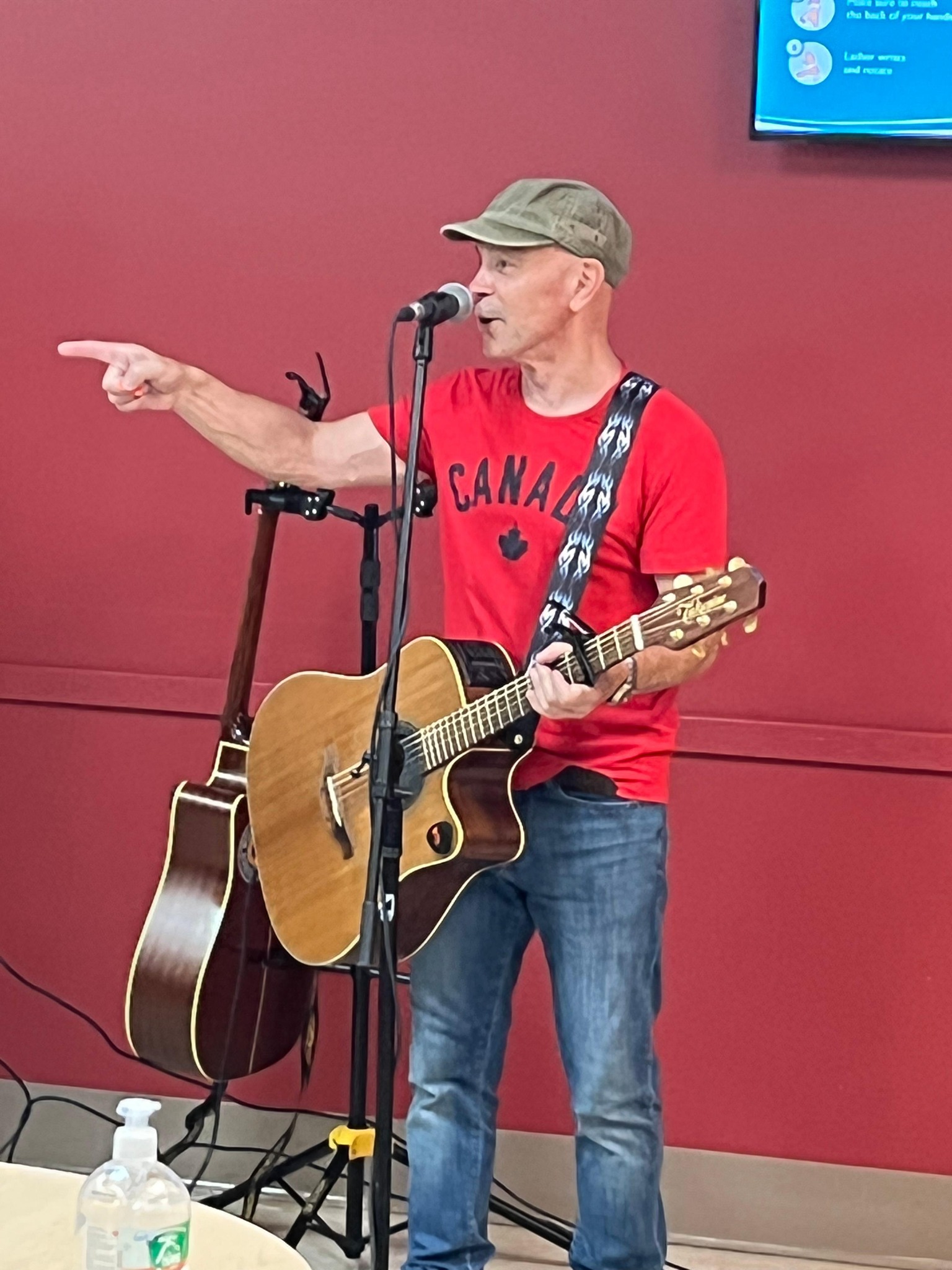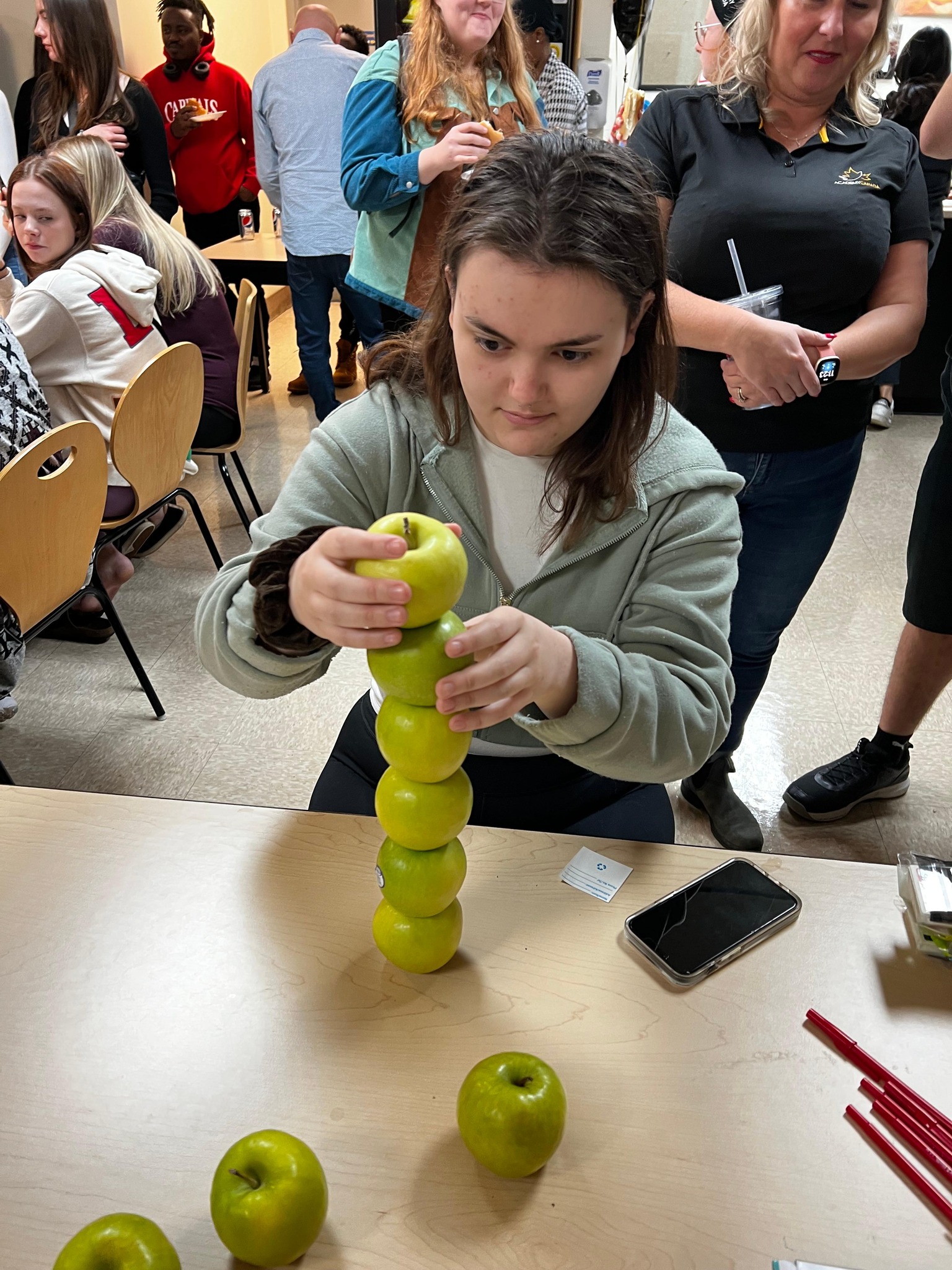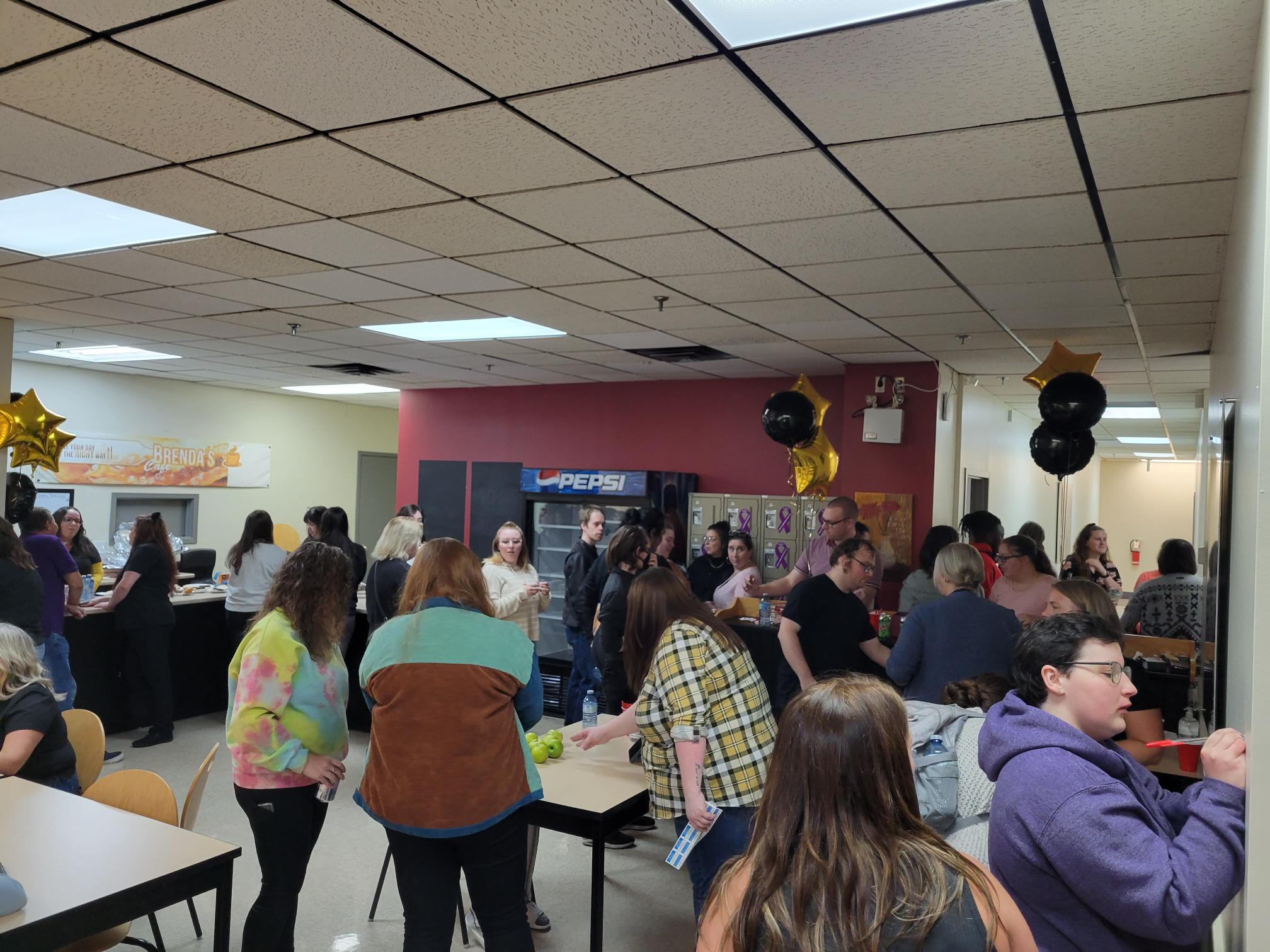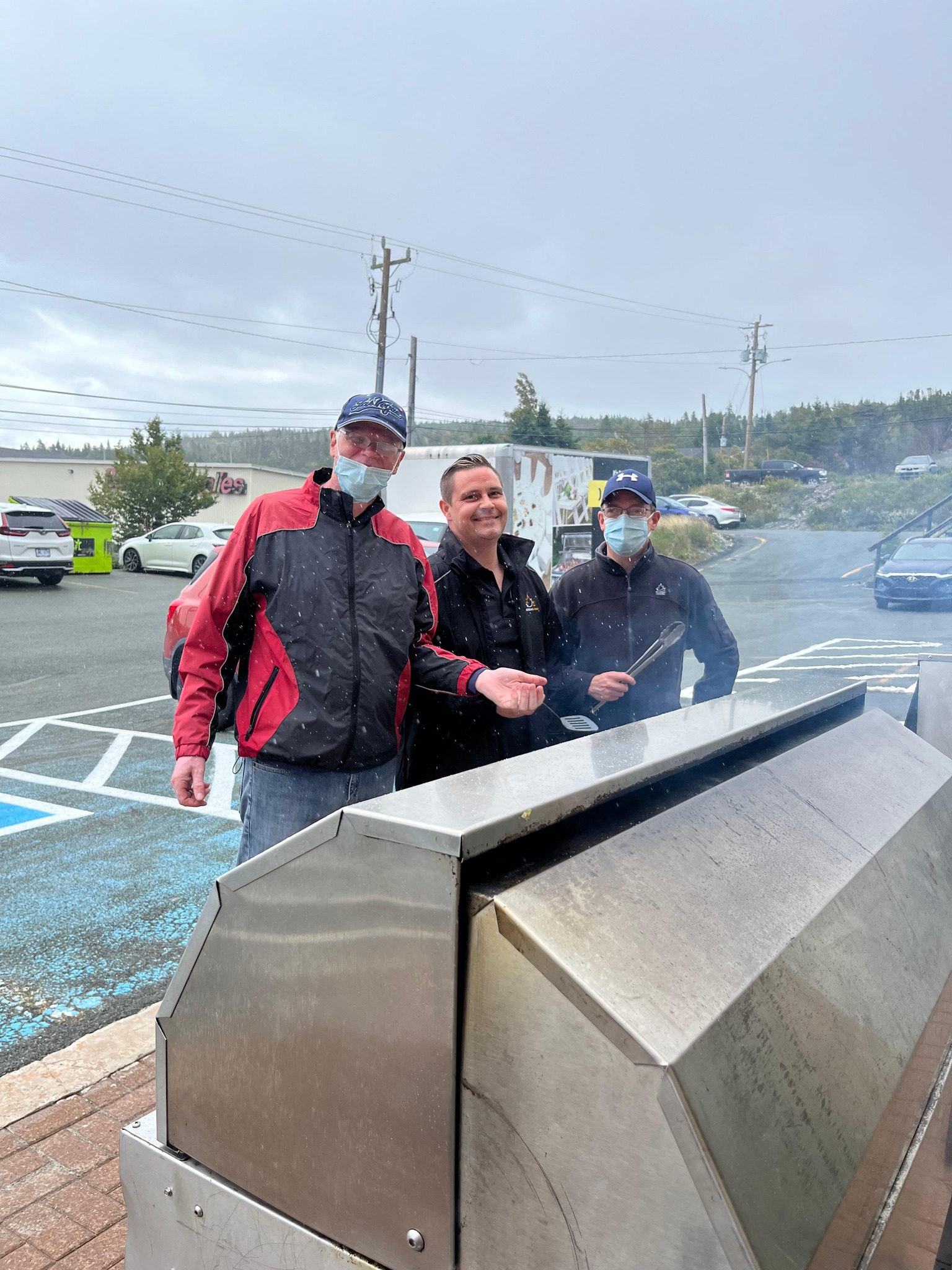 ---
Harding Road Campus "Orientation Day" Photos
Posted September 20, 2022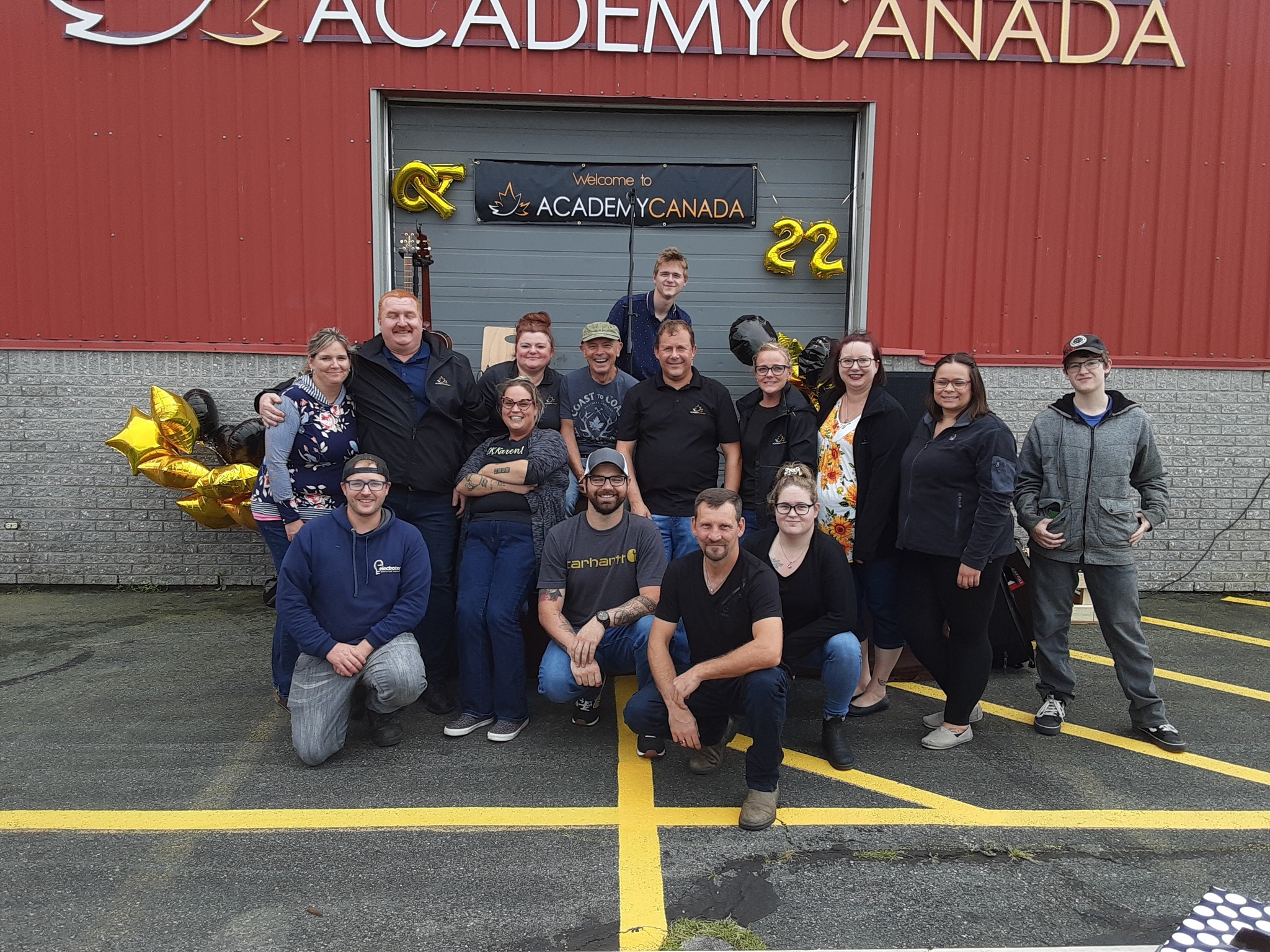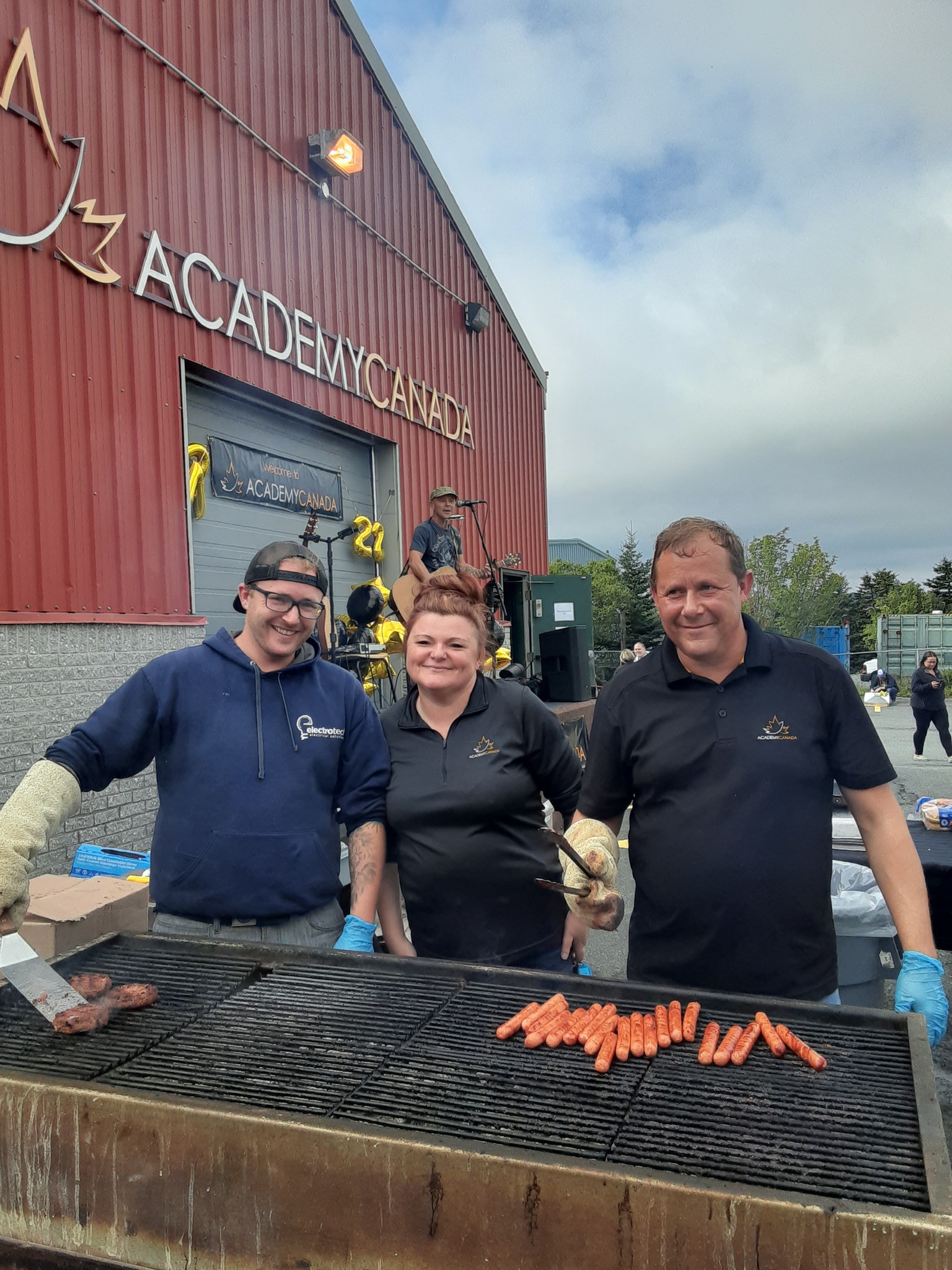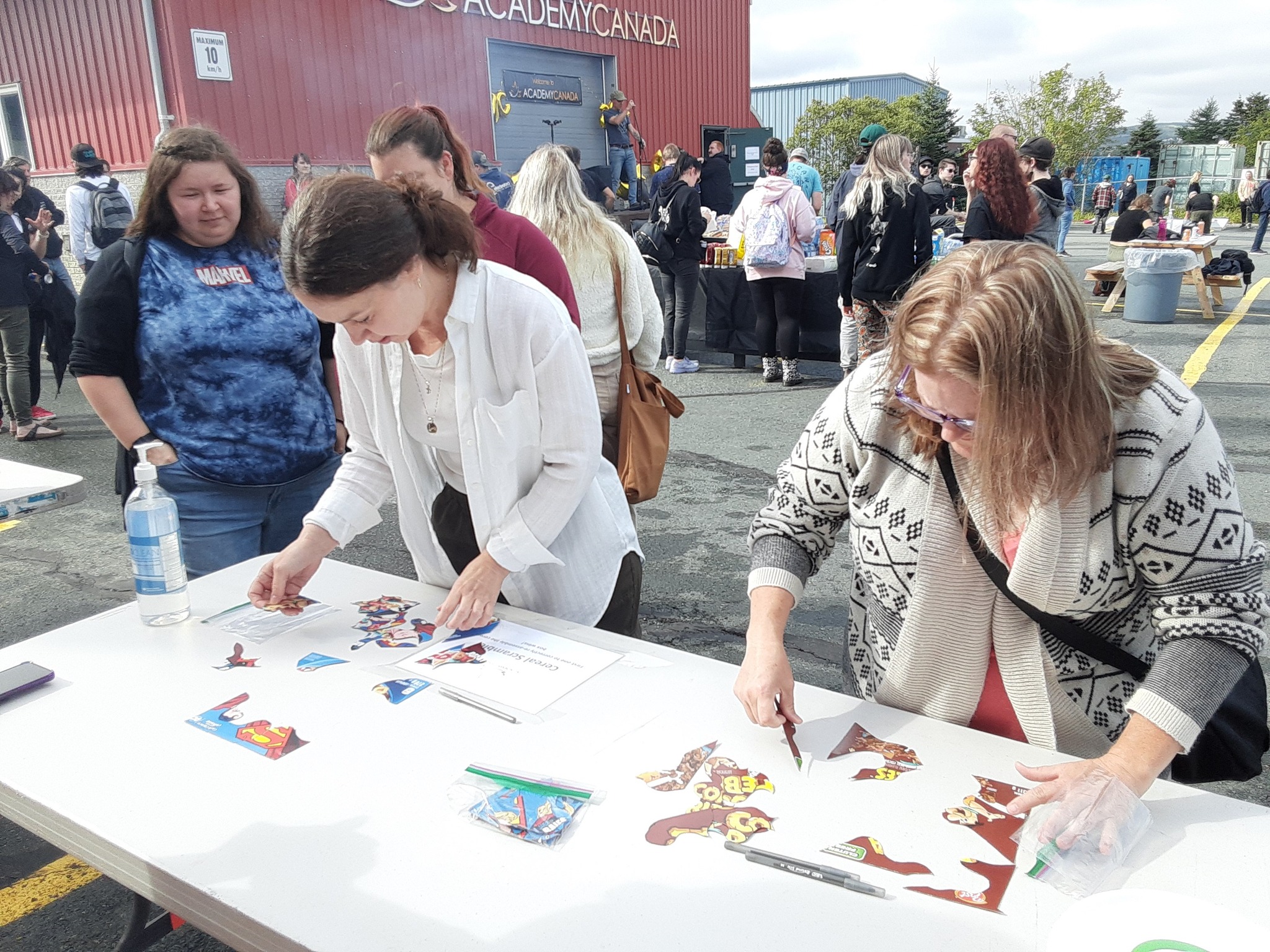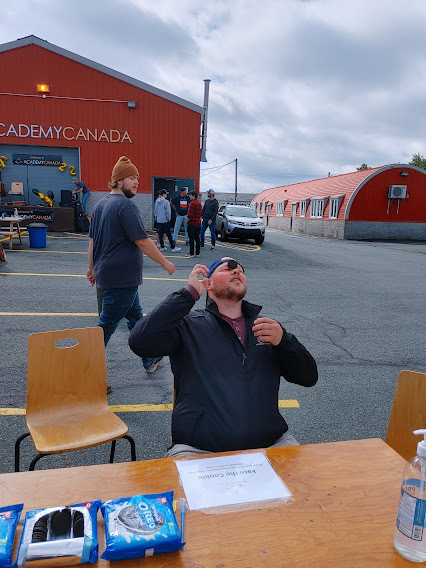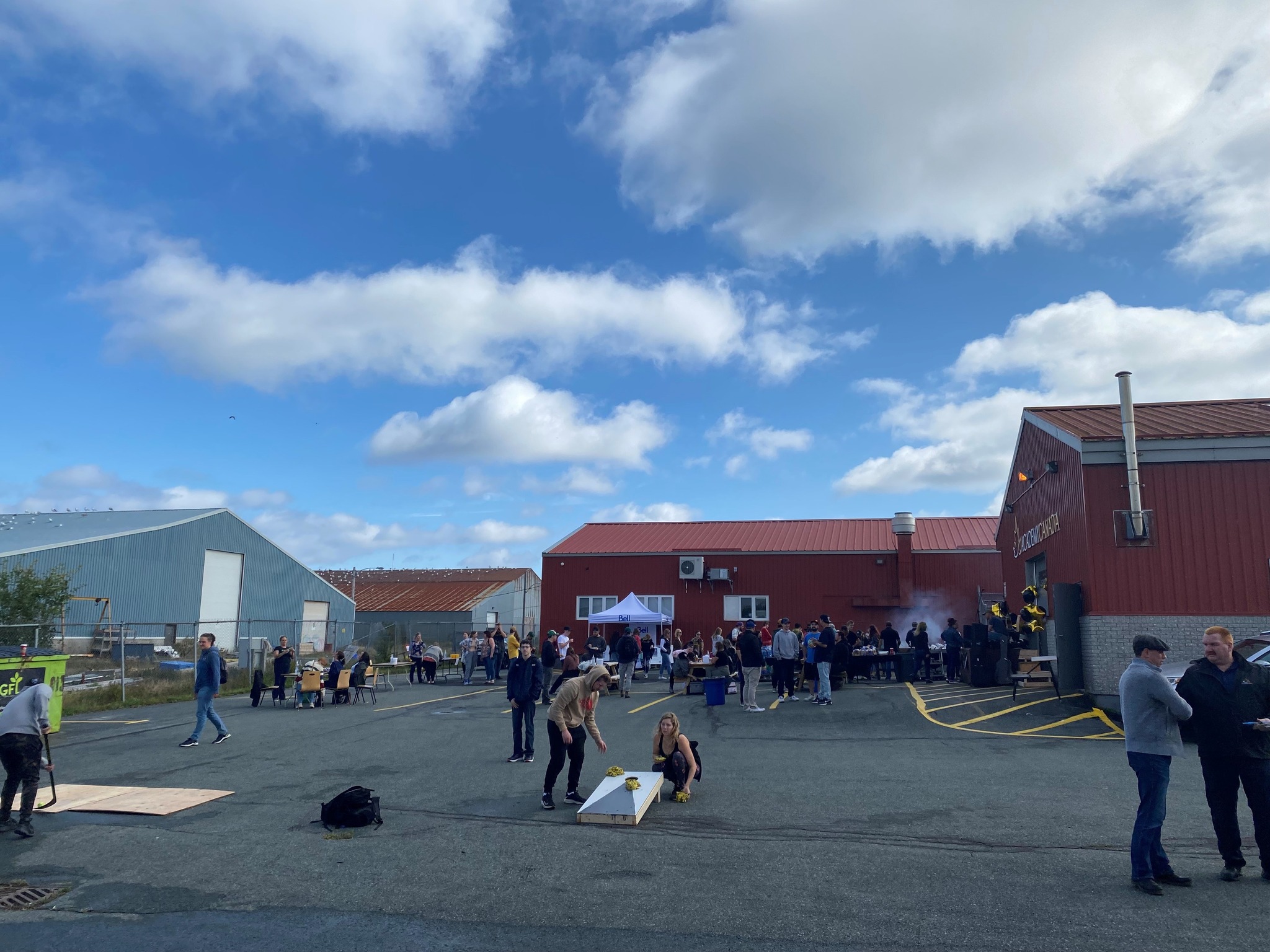 After graduating with an Honours Diploma of Applied Arts "Animal Grooming Professional" diploma in 2022, Alyson went on to open "Ruff Life Spaw" in Paradise. She now spends her days with her…
Read More