Academy Canada Campuses Raise The "Rainbow Flag"
On September 16, 2019, staff and students gathered at the Academy Canada Corner Brook, Kenmount Road, Harding Road to raise the "Rainbow Flag" to acknowledge the beginning of Corner Brook's "Pride Week 2019".
Pride is celebrated annually to honour the 1969 Stonewall riots, working to achieve equal justice and opportunity for LGBTQ2+ community members.
Academy Canada takes pride in providing a safe place for everyone to be who they are.
All people are welcomed, supported, and respected to show that love is universal.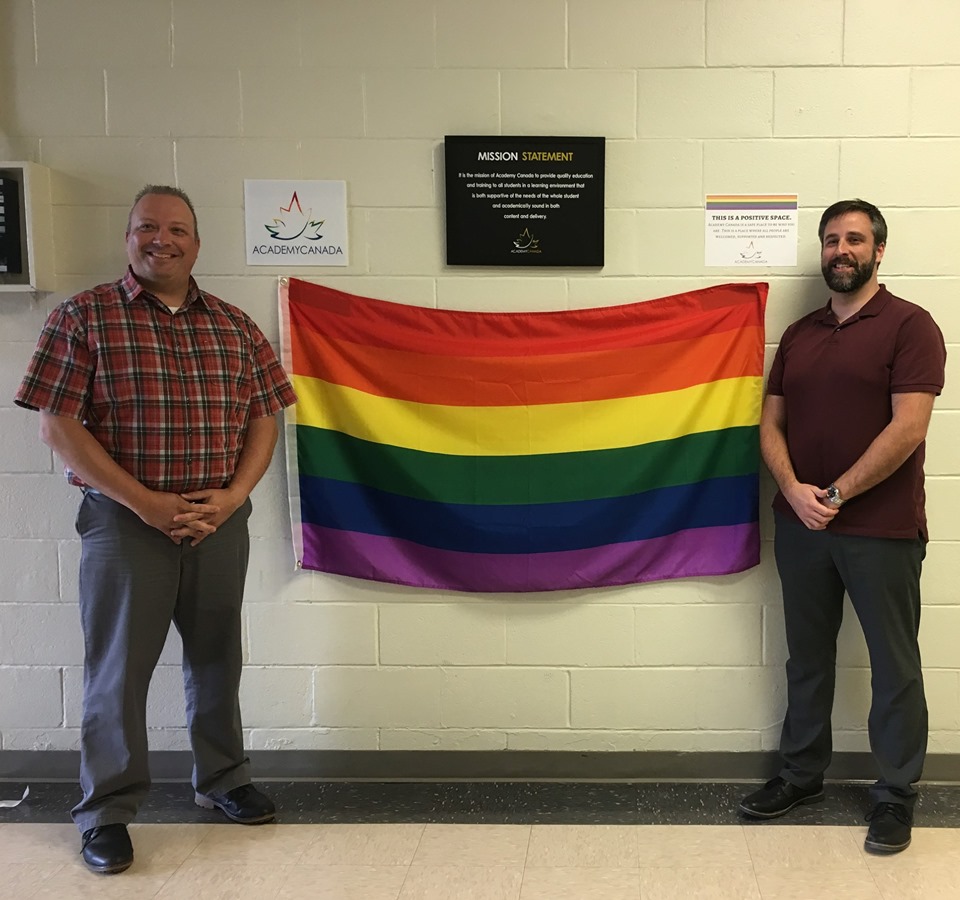 Academy Canada campuses across Newfoundland and Labrador raised the "Rainbow Flag" to commemorate Corner Brook's "Pride Week".