Academy Canada Participates In Atlantic Canadian Trade Mission To Guyana
Academy Canada is visiting Guyana for the second time this year!
Lisa Lovelady, Academy Canada Vice President Academic & Chief Operating Officer, and Beverly Moore, Academy Canada Online Learning Department Head, joined this week's Energy NL's organized Atlantic Canada Trade Mission, and Department of Industry, Energy and Technology NL (IET) and the Atlantic Canada Opportunities Agency (ACOA) supported.
This trip is focused on multiple sectors, including renewable and non-renewable energy, clean tech, ocean tech, mining, digitalization, and infrastructure.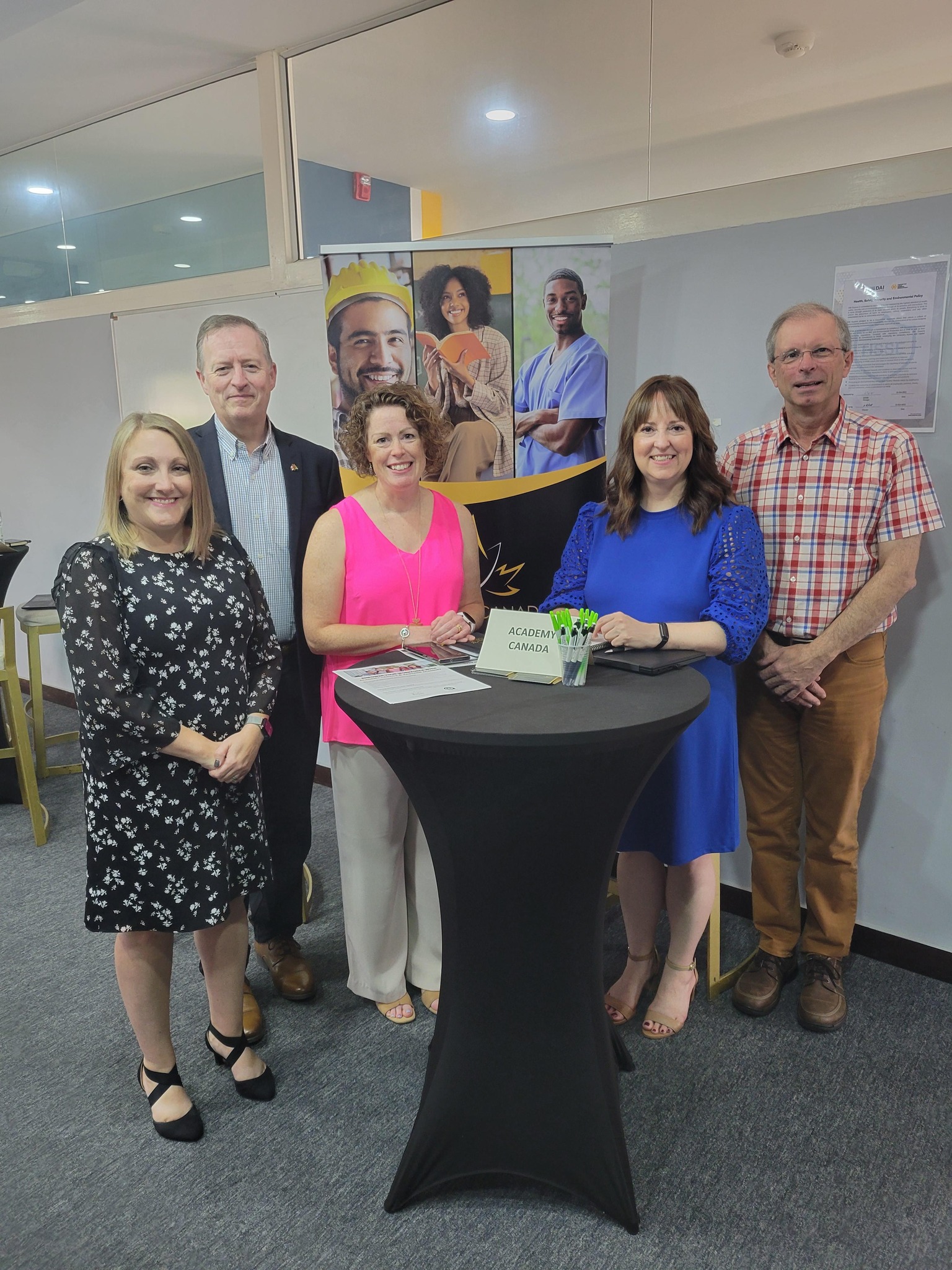 Academy Canada staff members visited Guyana as part of an Atlantic Canadian Trade Mission.
Left to right: Beverley Bishop, Energy NL; Paul Antle, ACOA, Government of Canada; Lisa Lovelady, Academy Canada; Beverly Moore, Academy Canada; and Wayne Roebothan, IET, NL Government.