Academy Canada Plumbing Students Win "Canadian Institute Of Plumbing and Heating" Scholarships
On December 5, 2018, representatives from the "Canadian Institute of Plumbing and Heating", also known as CIPH, were at the Harding Road Campus for a Student Awards presentation ceremony.
Founded in Montreal in 1933, the Canadian Institute of Plumbing and Heating is a non profit trade association committed to providing members with the tools for success in today's competitive environment.
The CIPH Student Award Program's purpose is to encourage students to seek careers in the manufacturing, distribution, or sale of plumbing, heating hydronic (hot water) heating and the industrial pipe, valves and fittings and waterworks industry.
Ron Neary (CIPH Newfoundland Region President), Lisa Pike (CIPH Newfoundland Region Coordinator), and John Ivany (CIPH Sales Manager) presented three of our plumbing students with a $1000 cheque.
Congratulations to Joshua Jacobs, Temesgen Kidane and Mark Furlong.
Academy Canada is a proud CIPH partner. We are grateful for their educational advice as well as the annual $1,000 scholarships they provide to our Plumbing students.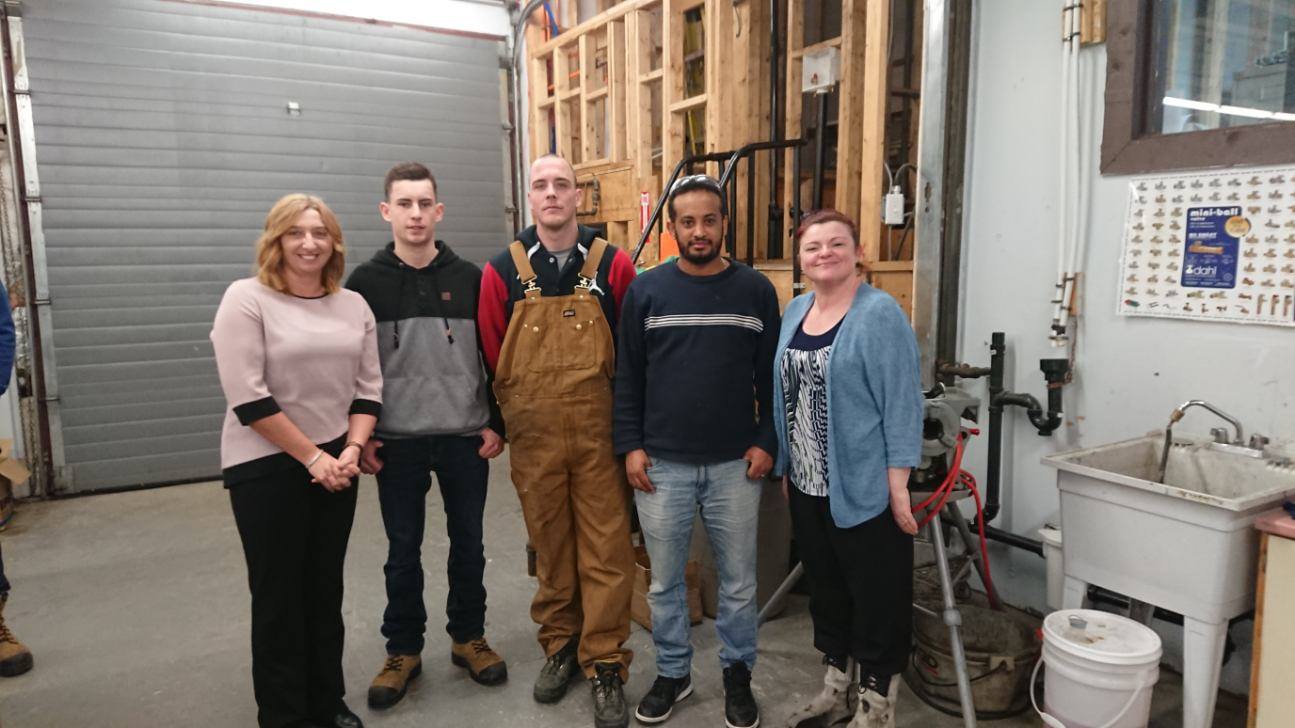 Three Academy Canada Plumbing students are proud "Canadian Institute of Plumbing and Heating" scholarship winners.