Academy Canada Student Turns Passion Into Opportunity
After developing life and kitchen skills as a participant in "Choices for Youth's" social enterprise "Crust Craft Bakery + Pizzeria", Isabel Butler has turned her passion for preparing pizzas into an opportunity in enrolling as a student at Academy Canada.
According to "Crust Craft Bakery + Pizzeria" Chef, Nick King, "Choices for Youth's" run social enterprise and bakery program has grown tenfold since its inception with Isabel Butler have an instrumental role in its success.
To learn about about Isabel Butler's journey from "Choices for Youth" participant to student with a future in Newfoundland and Labrador's culinary industry, please click here.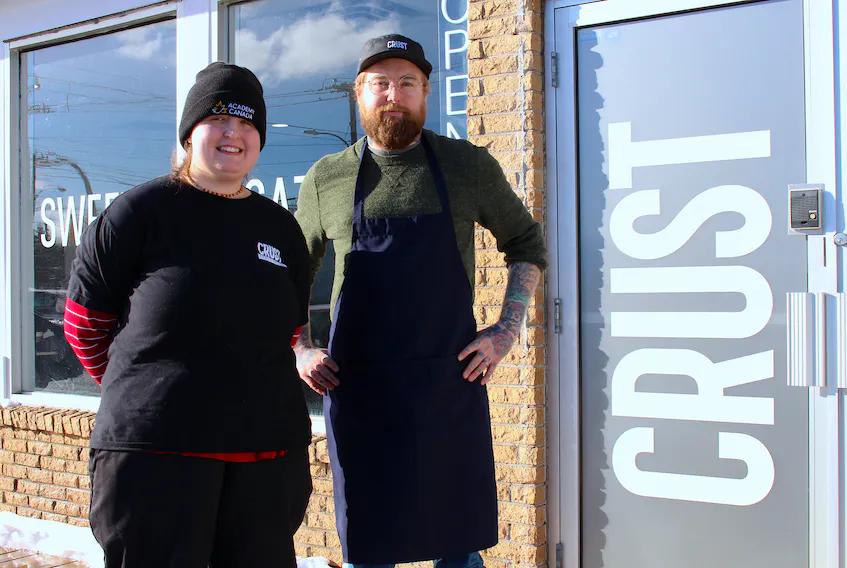 Isabel Butler (left) is now a culinary student at Academy Canada. Pictured with her is Nick King, who developed the concept and runs the "Crust Craft Bakery + Pizzeria". Photo Credit: Andrew Waterman – Saltwire