Harding Road Campus July 2023 "Student of the Month" – Tyler E.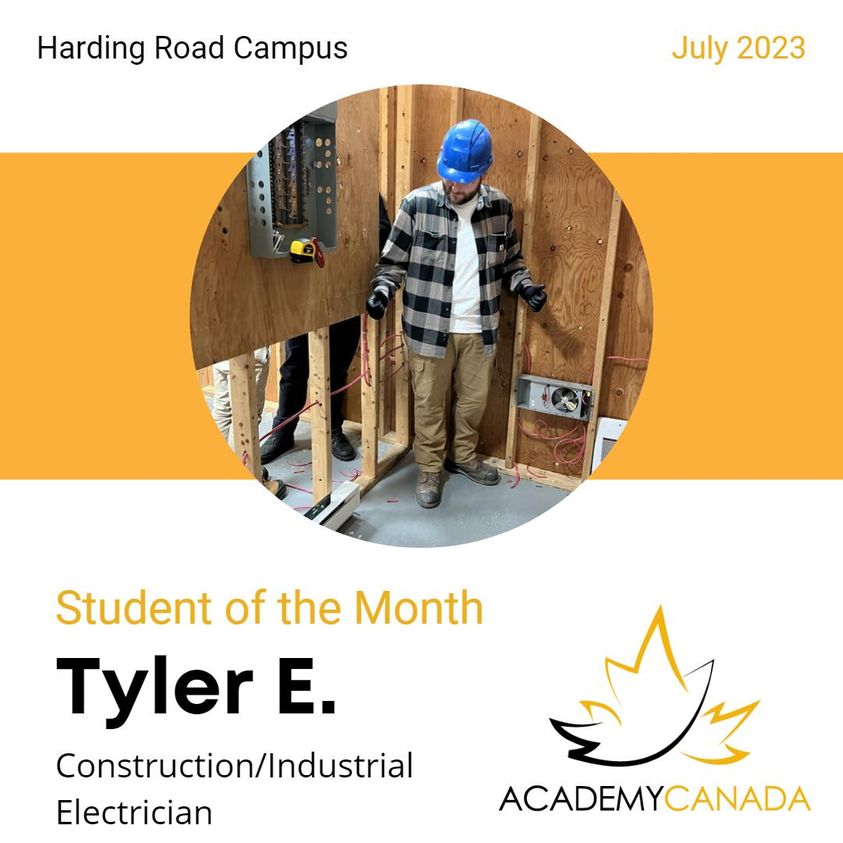 Congratulations to the July Student of the Month at our Harding Road Campus, Tyler E!
Tyler is enrolled in our Construction/Industrial Electrician program.
He maintains perfect attendance and excellent grades in all subjects.
His instructor says he is "always on time and ready to learn. His attendance is exceptional, and he is a true leader in the classroom."
Way to go, Tyler! Keep up the fantastic work!